THE BASICS ABOUT YOUR BANK ACCOUNTS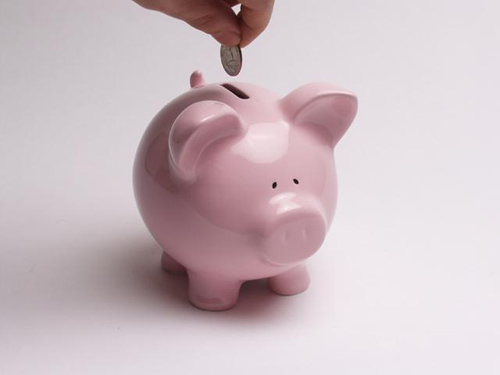 If you've been checked out when it comes to your checking account, or if your savings account needs saving, you're not alone!   Getting organized about banking basics is one of the first steps to achieving a Fab & Fru lifestyle.
Most of us have some sort of bank account. We all need a place to deposit our paychecks, a way to write checks or pay bills online, and we all need that handy ATM/debit card. But how much do you really know about your checking and savings accounts? With all the thought we put into the things we buy, how much effort do we put into managing the money we need to buy them?  Our bank statements are so much more than numbers on a page – they tell the story of our voyage to realizing our dreams – and they can also hold the key to why our finances have become such a nightmare!
Let's dive in by breaking down the five basic bank accounts most widely available.  Get ready for Fab tips on how to set up and maintain the right account(s) for you!



TYPES OF ACCOUNTS First, a little FYI: All five of the below options are available at most banks and are automatically insured by the FDIC (Federal Deposit Insurance Corporation) in most cases up to $250,000 per account.

Basic Checking Basically – probably not the best choice for you. The basic checking or 'no frills' account is only appropriate for people who write very few checks a month and don't need frequent access to their funds. We have yet to meet these people!  With basic checking, most banks limit the number of checks you can write and the number of deposits and withdrawals that you can make. Interest is not paid on basic checking accounts, and online banking and ATM card benefits are not included in the basic package.  There is nothing 'basic' about the complicated lives of modern women and most likely your checking account won't be either!  Which brings us to our next topic….

Regular Checking A regular checking account is key if you need convenient and frequent access to your money, as most of us do.  Banks typically allow you to make unlimited deposits into your checking account, withdraw and deposit funds at an ATM, and have access to online banking.  The ATM card that you receive when you open up your account can be used to withdraw cash as well as act as a debit card and pay for purchases directly out of your account.

There are two types of checking accounts:
1)    Demand deposit (or regular checking) account does not pay interest.
2)    NOW (negotiable order of withdraw) does pay interest but the monthly fees may be higher.
Banks usually impose fees on checking accounts in addition to charging you for your actual checks and online banking transactions.  Fees vary from bank to bank, and it is up to you to do your homework and compare fees and rates.  Often, banks will charge a flat monthly maintenance fee regardless of the balance in your account, or they may charge their fee if your account balance drops below a specified minimum average or balance for the month. Other banks may charge a fee for every transaction you make whether it is writing a check or using the ATM.
Don't be afraid to ask your bank if there is a way to reduce or eliminate certain fees!  It's easy to feel intimidated, but remember – YOU are the customer and the bank wants to keep your business.  Make sure you sit down once a year with a personal banker to reevaluate your account activity and learn about new services or specials being offered by your bank.  If you are a good customer, often your bank will refund the occasional service charge or minor offense like bouncing that once in a blue moon check!

Balancing Act
No matter what type of checking account you have – you need to balance (or reconcile) your checkbook!  So few of us do this, or even know what it means…
Step one, when your bank statement arrives, open it! Don't use the unopened envelop as a coaster. Swallow your fear, and see what's inside. Getting a handle on the paper trail from the bank is key to understanding your spending habits and empowering yourself to get in control of your finances.
Step two, you must balance your checkbook! 'Balancing your checkbook' or 'reconciling your account' simply means that you sit down once a month and compare your bank statements with records of your transactions (including checks, deposits, interest earned, transfers, automatic bill payments, and ATM withdrawals).  Not only will this prevent nasty surprises like bounced checks, but it is crucial to keeping tabs on where your hard-earned dollars are going. Aside from your own financial transactions, keep in mind that banks do make mistakes and that banking fraud is a growing problem – keeping track of your accounts can help you catch and rectify errors in a timely manner.
The best way to get into this monthly regime is to add it to a ritual that you already do. For example, brew a pot of tea, put on your Sunday mud mask, and take out your banking info. Once you get the hang of it, your account will be reconciled before it's time to wash the mask off your face!
Start by getting a binder to keep your statements in – put all your receipts in a pocket of the binder so everything you need is in once place for stress free money management. It also helps to have a checkbook that makes carbon copies of checks written in case you forget to record one.  You'll feel so good about yourself you'll be glowing – and not just from your face mask.
Hopefully, tracking where you're actually spending your money will inspire you to stash some of it into a savings account. Let's discuss the options…



|
Print
Pages: 1 2