Recipe Courtesy of Colleen McMahon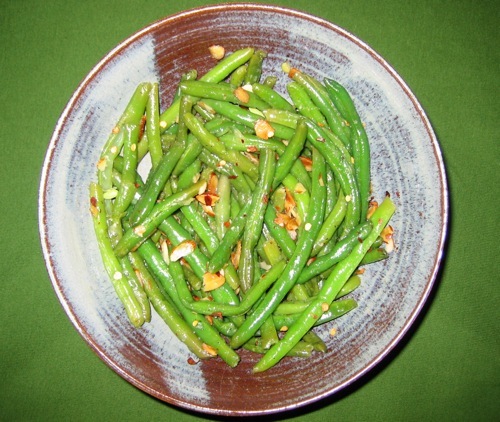 Ingredients:
2 lbs green beans
6 tablespoons butter
2 tablespoons Hot Chili Flakes
Salt and Pepper
Slivered almonds (optional)
Instructions:
Wash beans and cut off ends.  In frying pan add butter on med high heat and add chili flakes once butter is melted.  Add beans and continue to toss until beans are cooked but still firm (bright green but still have a snap). We added some slivered almonds, but the dish is just as delish without them.  Season with salt and pepper and serve.  Added bonus – can be served hot or at room temperature!
|
Print