Recipe Courtesy of Natasha Price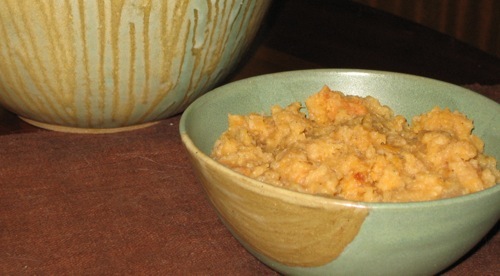 A yummy alternative for those who don't like sweet potatoes – it will leave your house smelling scrumptious!
One large turnip peeled and cubed (or several little ones)
One bag baby carrots, cut carrots in half
2 tablespoons butter
2 tablespoons brown sugar
Cinnamon for sprinkling, if desired
Boil a pot of water.  Put cubed turnip and halved baby carrots in water.  Cook until tender.  Drain water.  Mash the turnip and carrot together like you would potatoes.  Add butter and brown sugar and mix well.  Sprinkle with cinnamon (optional) and serve!
|
Print