Transform your average fruit bowl into a divine decoration for your dining table!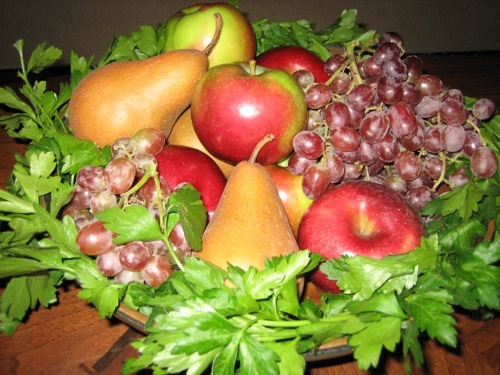 The colors of fall fruit are such beautiful jewel tones – all it takes is a few pears, apples and grapes in rich hues, contrasted with a garland of Italian parsley (leftover from our Colorful Corn Relish recipe) to transform your table into a Fab and Festive setting!
This elegant, edible centerpiece is Fab & Fru times two!  Not only will you have a beautiful focal point for your table, but you will enjoy eating it for days to come.  Whether you donate it to a food pantry or eat it yourself, this $10 centerpiece will be more useful and much less expensive than traditional flowers ever could be.
|
Print