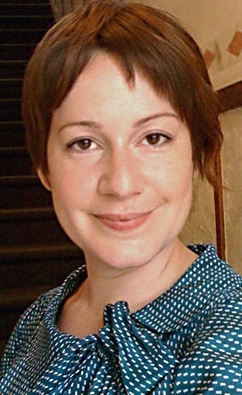 We just love interior designer/photographer Gwynne Johnson, of First Impressions Interior Consultants.  She first came to my rescue ten years ago when I was living in a rent controlled tenement in New York – I had a tiny bedroom I wanted to spruce up on an even tinier budget!  By adding a fabulous accent pillow to my bed, and a furry rug to cover my floor, Gwynne helped transform my room from prison cell to positively pretty.
And now my burning question for Gwynne is…  If you're entertaining this holiday season and feel like your humble abode could use some TLC before guests arrive — how can you spruce up your home without spending a lot of cash??  Here are some tips from our Fab & Fru friend…
Smell of Success
Gwynne points out that scent is a major 'decorating' tool!  Greet your guests at the door with scrumptious smells of the season. A spicy incense is a less expensive option than scented candles and does a better job of spreading the fragrance around.  But our favorite idea is to have mulled wine or spiced cider simmering away on the stove – a few dashes  of nutmeg and cloves can transport your friends to the land of holiday cheer in no time.  Added bonus – you can serve the mulled bevvie to your guests – Fab & Fru times two!
Door Décor
Decorate your door – tastefully, of course – even if you live in an apartment!  It's the first thing people will see, and Gwynne advises if you set the tone here, you can get away with doing much less inside.  A beautiful wreath (evergreen or faux) or lush bow will do the trick!
Photographic Memory
Go through old photos and find all your holiday pics with big hair and dated fashion choices, or the one of you under the tree in your footy pj's with your brand new kitten.  Put them in cheap frames or cluster them on a corkboard with the dates and locations written next to each image.  It's a light-hearted decoration and instant conversation starter!  Give your guests a drink and a fun reason to mingle as soon as they walk in the door!
Bathroom
Think about it – after your guests have imbibed gallons of your spiced cider, they'll all be visiting this room!  Make it a clean, uncluttered sanctuary.  First of all, put away any personal products – your old tube of acne medicine will not put anyone in the holiday spirit, I can assure you.  Burn some incense and arrange some evergreen sprigs or rosemary in a vase– anything pulled off something you already have in the house will do. And for goodness sake, if you do nothing else, make sure your guests have clean hand towels to use – no one likes using a friend's bath towel to dry their hands!
Clear out the Clutter!
As with the bathroom, provide your guests with a clean and soothing atmosphere.  Clear open rooms of all your personal junk. It's okay to throw it all into a spare room or closet and put up a sign saying 'NO ENTRY'! Removing clutter is a cost free way to instantly make your home more inviting.
Stripey Lights to Set the Mood
Indirect lighting at parties is a must! We love Gwynne's take on tea lights. Her first rule of thumb: You can never have enough!  A lot of stores (like Ikea & Target) sell them in bulk. Just drop them in glass votives, or if you are feeling crafty, plop them into old glass jars.  Paint festive colored stripes onto the jars – acrylic paint works great.  This doesn't need to be perfect – the homemade look is what the holidays are all about.
Less is More
Gwynne cautions that you don't need to have holiday decorations everywhere.  One or two big arrangements (dining table, mantelpiece) are all you need.  She likes using loose branches with holly or mistletoe sprigs strewn throughout for a big statement without big bucks.  That plus the tea lights will give you a deconstructed Christmas tree look in no time, and for almost no money!
'Throw' your Party
Nothing ruins Gwynne's day faster than the sight of a limp, lumpy throw pillow.  You may not have the budget for a new sofa, but CB2, Ikea and Pier One all have good deals on mod throw pillows – this is a low-cost way to give new life to your old couch!  What to do if said couch is covered in stains from spilled drinks of Holiday Parties Past? Add a throw (blanket) – it will hide the spots and give your guests somewhere cozy to sit and talk about what a great hostess you are!
Artwork
Have an unappealing crack in a wall or stain from when your pipes burst last winter?  A little inexpensive artwork will cover it up and make your home more warm and inviting. Gwynne likes web-based photo sites like Snapfish for ordering large prints at low prices. She also loves the look of having an odd numbered series of photos in inexpensive frames on the wall – instant gallery!
Be sure to check out Gwynne's websites:  www.fi-interiors.com for interior design and www.gwynnejohnson.com for her fantastic photographs.  She can also be contacted directly at gwynnejohnson@gmail.com.  Many thanks to our Fab & Fru friend for her stylish suggestions!
|
Print