Leslie's Last Minute Gift Ideas
We had the good fortune to run into craft maven Leslie Robinson the other day. We just adore Leslie because she always has great ideas for making homemade treasures that won't break the bank! Our burning question for her… What ideas does she have for frugal last minute gifts that look anything but rushed? If you have only a few hours and a few bucks to spare, read on.  Added bonus: these crafts are also fun activities to do with kids if an adult is supervising!
Slam-Bam Stationary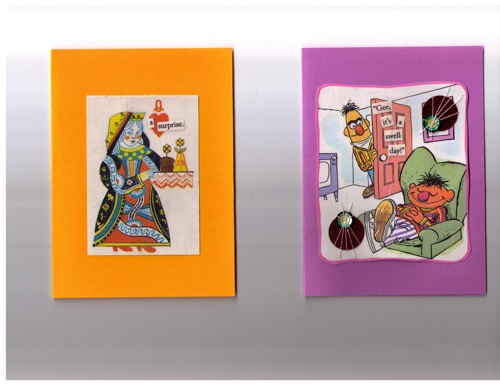 Leslie loves giving handcrafted cards as gifts — Not only are they great for post-holiday thank you notes, but they are mini works of art!

Supply List
Blank Greeting Cards ($5.00-$10.00 per pack)
Magazines, photos, books for images
Clear Packing Tape ($5.00/roll)
Clear Scotch Tape
Scissors
Card Packaging Supplies (card sleeves cost around 10 cents)
Needle and Thread (optional)
Sequins, Buttons (optional)

Instructions
Choose images and cut them to fit front of card
Cover the image front and back with packing tape and trim excess
Layer images in pleasing manner to make a collage
Decorate (optional) before attaching images to card – tape on desired text or sew on buttons, etc.
Attach images to card using glue stick or tape
Sign and date the card back
Bundle with ribbon or string or place in card box
CONGRATULATE YOURSELF FOR BEING FABULOUSLY CRAFTY!
Shrinky – Dink Ornaments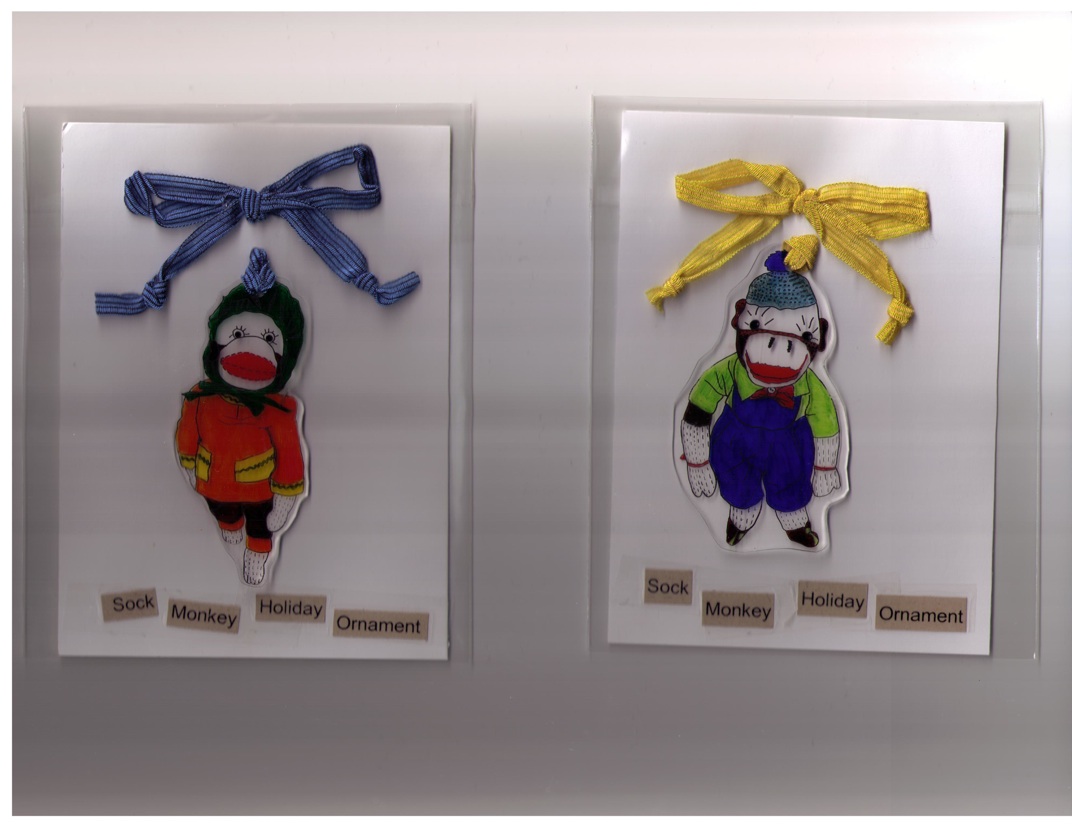 Everything old is new again! The fun of shrinky-dinks is back – this time with a sophisticated twist sure to bring a smile to all your friend's faces. A couple hours is all you need to make some fantastic plastic!

Supply List
Clear shrink plastic (available at craft stores or www.shrinkydinks.com — under $5 for pack of 10)
Source material to trace – Or just use your imagination!
Permanent markers
Scissors, Scotch Tape
Hole Punch
Oven and baking sheet

Instructions
Choose image for your ornament. Lightly tape corners of plastic to image, for stability. Use black marker to trace image outline. Use a smaller black marker for detailing. Remember that things will shrink SIGNIFICANTLY, so choose something large – see product instructions for guidance.
Let ink dry so it doesn't smear. Flip plastic over and color image as desired.
Trim around image, leaving ¼ inch border – use caution around curves to avoid the plastic splitting. Punch hole in top for hanger.
Preheat oven according to instructions – make sure to leave the light on so you can look inside and watch them melt!
Place 'rough' (color) side up on clean baking sheet. Follow baking instructions included in shrink plastic pack.
Remove from oven and let cool on flat surface.
Decorate ornament with ribbon to hang from tree and GIVE YOURSELF PROPS!




Leslie Robinson is a crafter from way back. She is a fan of public transportation – even in L.A.! Not only is PT Fab & Fru, it offers Lesile extra time to knit, purl and dream… Leslie hangs out a lot on Facebook, where she is happy to meet new friends. She can also be contacted via email at hooray4lala@aol.com. If you are interested in commissioning Lesile to make special things for special people, give her a shout out!
|
Print