PICK A GREAT BOTTLE FROM THE $10 AND UNDER TABLE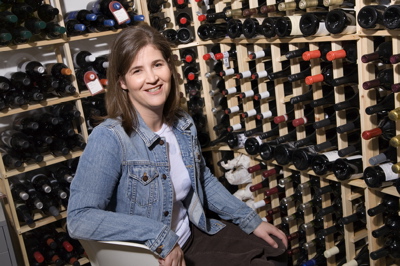 The other day, I was chatting with wine guru Jill Bernheimer, proprietress of fabulous wine website and online storeDomaine 547. I had a burning question to ask her: how do you find fabulous wines with frugal price tags? I am always so overwhelmed in the wine section that I just grab a cheap bottle with a pretty label and pray it's decent.  Thanks to Jill's expertise, I now have insider tips about buying fab wines without breaking the bank!
Let's say you're hosting a dinner party for 4-6 people. You want to serve a wine that is a good match for the food (we have three Fab & Fru recipes: Short 'On Cash' Ribs on a bed of Truffle Your Mashed Potatoes, andCaroline's 'Oh So Easy' Risotto) but don't want to blow your whole budget on booze. What to do?
Jill's number one rule when it comes to making your way through the sea of $10 and under wines is: TRUST THE IMPORTER!  Don't worry, this doesn't mean you have to become a sommelier – that's why we have Jill. She advises us to be on the lookout for wines brought to us by one of her favorite importers: Jorge Ordonez of Spain.
Ordonez imports wines such as Protocolo, the Juan Gil family of wines, the Garnacha de Fuego, and the Vina Borgia wines – all serious bargains. Seeing his logo on the back of the bottle (which is, by the way, where to look for the importer's name) is like a stamp of approval. He's done the hard work of going abroad and tasting hundreds if not thousands of wines  (wondering if he needs an intern?) and selecting a small number. In addition, the wine buyer at your store has narrowed down the selection further, giving you a double-curated selection that raises your chances of getting an interesting wine for a delicious price.
So – let's talk specifics for our get together. Jill's top picks for our delish dinner are:
2006 Protocolo Blanco Spanish White Wine – about $7 each – crisp, citrusy, food friendly white with lots of complexity for the money and perfect with Caroline's 'Oh So Easy' Risotto'!
2006 Protocolo Tinto Spanish Red Wine – about $7 each – a fuller bodied, earthy Spanish Tempranillo with hints of dark cherries – this wine has extremely high quality to price ratio, pairs perfectly with our short rib recipe and is a delicious year round choice for red wine aficionados.
All of this adds up to a vino victory: you can serve your guests a couple good wines for only a couple bucks a glass!
Another tip Jill shared with us is not to overlook your local wine merchant. Though many of us buy our wines at higher end grocery chains, Jill warns that the mark-ups at these stores can rival those at restaurants! She advises that wine buyers at specialty stores devote their lives to finding wines that will serve their customers well, and they get just as excited about finding $5 bargain wines as they do about finding super-expensive hand crafted gems!
One website Jill recommends checking out is Wine-Searcher.com. If you plug in wines you are looking for, you'll be shown where they are carried in ascending order of price. An indispensable tool for any bargain hunter!
As a special offer for our readers, Jill is offering a Fab & Fru wine pack on her website - two bottles of reserve level (that means 'a step above' in wine lingo) Spanish reds from importer Jorge Ordonez for only $30 -including shipping!  The Fab & Fru wine pack is an especially good value because the wines Jill has chosen for it are artisanally crafted, smaller production gems that rarely show up on any bargain rack. SALUD!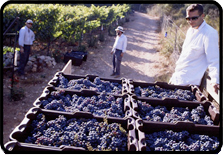 |
Print