Ellen Lieberman chats with Eco-Expert Zem Joaquin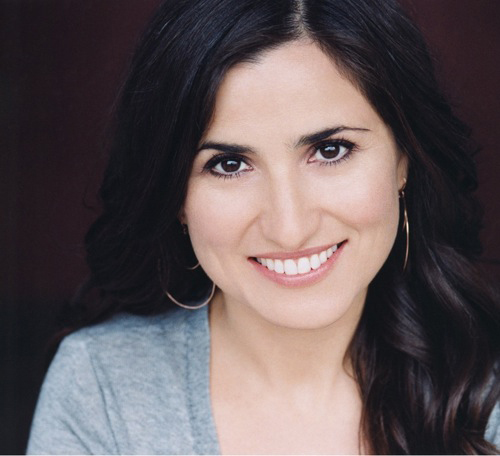 If 2008 was the year that you kept forgetting your canvas grocery bags at home (guilty as charged), then 2009 really is the time to get proactive about saving our planet. And in the spirit of Fab & Fru,being green doesn't have to cost you, nor does it have to involve wearing copious amounts of hemp–unless you want to, that is!
Meet Zem Joaquin, 'Green' Editor of Domino Magazine and Founder of the newly launched web sitewww.ecofabulous.com, a destination for sexy sustainable style. Zem pored through her resources on environmentally conscious beauty, fashion, home, kids and travel to give us ten easy ways that we can become Ecofabulous & Frugal in the new year!
USE NON -TOXIC CLEANING SUPPLIES
" Using non-toxic cleaning supplies is a really simple way to improve the indoor air quality of your home," says Joaquin, who prefers Green Works by Clorox and Method products. "They're in every way as good or better than conventional cleaning supplies," she says.  "I love Method's laundry detergent and dryer sheets. They're incredibly effective." www.methodhome.com, Method Squeaky Green Laundry Detergent, $10, Method Squeaky Green Dryer Cloths, $5.) An all-purpose cleaner by Clorox Green Works or Method will cost you between $3.50 and $4 (www.target.com).
BETTER YET, MAKE YOUR OWN CLEANING SUPPLIES
"Concocting your own cleaning supplies with a simple mixture of half white wine vinegar and half water cleans and disinfects everything", says Joaquin. You simply mix it in a bowl and pour it in a spray bottle. "It's the perfect alternative to bleach. You can use it as window cleaner, surface cleaner, or for mildew," says our eco-expert.
INVEST IN A REUSABLE WATER BOTTLE
"I save a tremendous amount of money because I never buy bottled water…I just keep filling up my reusable bottle," says Joaquin. "My new favorite brand is Earthlust (www.earthlust.com, $21). They're painted stainless steel – hip and fun and everyone has one that they love." Joaquin also wisely suggests getting a filtration system for your kitchen water tap as a less expensive option than installing a purification system in your home. PUR makes one (www.purwater.com, $21 and up).
BUY ECO-FRIENDLY BEAUTY PRODUCTS
Although not as significant as purchasing solar panels, buying earth-friendly beauty products can save you cash at the makeup counter and more importantly minimize the drain on mother earth.
Joaquin has scoped out an alternative to expensive makeup brushes that are usually made with wood or plastic handles. "I'm very excited about a line called ecoTOOLS.  They make a blush brush and eye makeup brushes with bamboo handles and recycled aluminum metal. They're good and inexpensive." Plus the bristles are made from synthetic hair so rest assured that no animals were harmed in making them. (www.walgreens.com, $10.99 for a pack).
She also recommends Physicians Formula Organic Wear, which is an entire line of lipsticks, bronzers, eyeliners and tinted moisturizers that come in biodegradable packaging. "They have a really good concealer for $6 bucks," says Joaquin. (www.drugstore.com)
Joaquin's staff found several companies that have removed toxic chemicals like formaldehyde and telulene from nail polish. The least expensive option is Zoya. "It works just as well as any of the other products – and they have all the newest colors." (www.artofbeauty.com $6 per bottle)
INVEST IN VINTAGE CLOTHIHNG
"Vintage is always my first choice because the only embodied energy is the transportation of the item—you going to the store or it being shipped to you. There are no new chemicals being used in the dye process. There are not any new materials to be wasteful," says Joaquin. "You're also keeping something old out of a landfill." Joaquin's staff recommends a web site called C. Madeline's Vintage Clothing for great $100 finds. Skip the Chanel and Balenciaga section if you're looking for a bargain. Joaquin also recommends your neighborhood Goodwill.  "I have friends who have gotten dresses atGoodwill for $4 and they're just as fabulous as $500 vintage pieces!"
|
Print
Pages: 1 2