By Kim Karp Lappen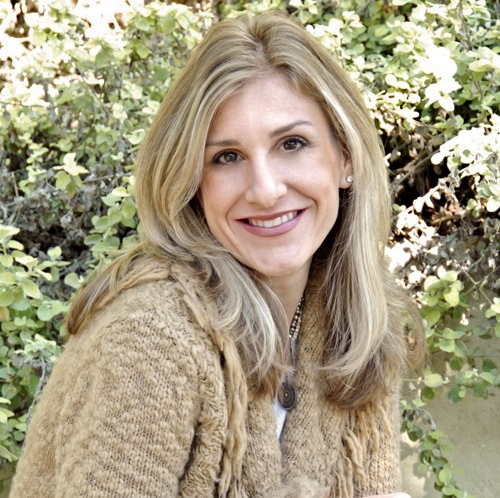 I had the pleasure of running into Kim Karp Lappen the other day.  Always the picture of health, Kim credits her radiant glow to eating well, exercising, and you guessed it – her vitamin regime.  My Fab & Fru question for her – where can a girl find all those expensive supplements for less?  Kim shared with me her Fab & Fru secrets on how she saves 50 (that's right FIFTY) percent a year by buying vitamins and personal care products online!  If your New Year's resolution is to stick to a vitamin routine, read on for Kim's suggestions – they're like a b12 shot for your wallet!




There's nothing like a new year to make you ask, "How can I feel and look better?!"
When it comes to feeling our best, many of us are seduced … and no, not by the hot 20-something Starbucks barista you've been eyeing (and whose schedule you know by heart).  I'm talking about the pricey personal care products that line the shelves of holistic stores and health havens like Whole Foods!
Not to fear – after exhaustive research I've found a solution that cuts the price shock of high quality supplements, bath products, and homeopathic remedies down by as much as half! The key is shopping online to save.  My two favorite websites are Vitacost.com and Luckyvitamin.com.

Vitacost.com
Vitacost.com is an easy to navigate website and sells their products at wholesale prices. They have an amazing selection including personal care lines like Zia, MyChelle, Jason, Burt's Bees, Giovanni, Alba, Avalon Organics, Kiss My Face, Weleda and Shikai.  Popular supplements like New Chapter, Carlson, Nature's Way, Rainbow Light and Jarrow Formulas are here too!  They also carry homeopathic lines likeHyland's, Boericke & Tafel, Bach Flower Remedies and some of Boiron's line.
I buy a ninety-day supply of my New Chapter Every Woman's One Daily here for $35.97.  Whole Foods sells it for $44.99.  My Giovanni Smooth As Silk Conditioner is $4.64 at Vitacost as opposed to $8.99 at Whole Foods.  Jason's Powersmile Whitening Toothpaste is $3.61 versus $5.99 at Whole Foods. Vitacostalso has their own full line of supplements (under the name NSI) that are comparable to the name brands you're familiar with but offered at even better prices in most cases.

Luckyvitamin.com
I use Luckyvitamin.com to fill in whatever Vitacost doesn't carry.  Their prices aren't quite as good as Vitacost's, but they are still much less than Whole Foods'.  Lines they carry that Vitacost does not include: Badger, California Baby, VegLife and Boiron's complete homeopathic remedies line.  I buy my children's VegLife Vegan Kids Multiple Vitamin here for $4.49; at Whole Foods I used to pay $8.99.   Boiron'shomeopathic preparations are $5.09 each versus $7.49 at Whole Foods.

But How Much Is It Going To Cost To Get It To Me?
Okay, so what about shipping charges?  Vitacost charges a flat rate of $4.99 for any size order.  Plus, if something is on backorder, they are good about sending out the items that are in stock first and then the backorder later—and they don't charge you extra shipping.  Lucky Vitamin has a flat rate of $5.95 but if you spend over $100, shipping is free.  I hate paying for shipping, so if you can afford it, I recommend buying three months worth of supplements at a time to save on shipping fees.  As an added benefit, Lucky Vitamin discounts their prices when you buy in bulk, so if you stock up on a particular item, you'll keep saving the more you buy.
|
Print
Pages: 1 2