IRS Tips From A CPA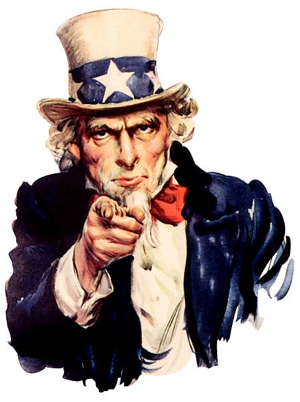 Benjamin Franklin wasn't kidding when he said, "In this world nothing is certain but death and taxes."  April 15th is just around the corner, and it's almost time to file your 2008 income tax return with good old Uncle Sam!
In my quest to figure out how we can better educate ourselves and not get so freaked out about filing taxes, I spoke to Certified Public Accountant (CPA) Michael Fratamico about Federal Income Tax basics.  Before you start nodding off, think about it – your tax dollars are what the government uses to run our country –so tax time has big implications not only for your bottom line but for the good of the nation as a whole.
As Mike began summarizing all the tax terms and concepts, a whirlwind of questions began racing through my mind.  This tax stuff is complicated and detailed and not everything applies to everybody…  How do you know what applies to you?  How do you find out if the stimulus package will benefit you? What if you don't want to wait for your accountant to tell you?  What if your accountant is wrong?  Why doesn't the government provide straight forward information to the people? The answer is – they do!





Mike revealed to me what seems to be the best kept secret of the IRS (Internal Revenue Service) – it is mysteriously called… PUBLICATION 17.  Sounds like a 007 classified document, but it isn't.  Entitled, 'Your Federal Income Tax – For Individuals', Publication 17 is a detailed yet easy to navigate guide that tells you everything that you need to know from how to fill out forms, to figuring out your tax bracket, to explaining what adjustments, deductions, and credits you are eligible to take. You don't have to read all 300 pages, but it is a MUST for you to explore if you really want to get informed.  Accountants and other tax professionals use this publication as their go to guide, and the government pays oodles of money for someone to keep it constantly up-to-date.   It just seems they forgot to give the shout out to the general public and encourage us all to read it!

What's Inside Publication 17?
•    What's New for 2008 & 2009 •    Reminders & Intro •   Part 1: Your Income Tax Return •    Part 2: Income •    Part 3: Gains & Losses •    Part 4: Adjustments to Income •    Part 5: Standard Deductions •    Part 6: Figuring Your Taxes & Credits •    Your Rights as a Tax Payer • How to Get Tax Help
www.irs.gov/pub/irs-pdf/p17.pdf
Now that YOU know about Publication 17, let's get down to basics. The Internal Revenue Service (IRS), is the federal government agency that collects and processes our federal income tax filings, and the IRS has the final say on if we owe more at the end of the year, or if we get money back.  We must also file within the state we live in as well as any states we earned wages in this past year.  Each state has slightly different laws and procedures so it is best to investigate your state' s filing requirements online or consult a tax professional.
|
Print