A Dog Trainer's Tips for Cutting Canine Costs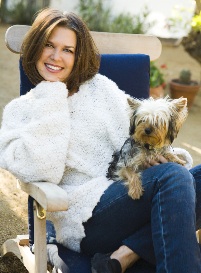 Meet Celebrity Dog Trainer Inger Martens.  With all the press about the Obamas looking for a puppy, we wondered – how does an ordinary American afford all the costs of a brand new pet in this challenging economic environment?  It's easy to fall in love with an adorable pup but remember – even the littlest dogs can add up to big expenditures! Luckily, Inger has some great tips to help us control all those doggone expenses!






Swanky Dogs Hang Out At Shelters!
Many of us have our hearts set on pure bred puppies, but did you know that you can often find these diva dogs at your local animal shelter?!  Inger also mentioned that most breeds have their own rescue leagues.  So, you can actually adopt a pure breed for much less than going to a breeder or a pet store.  Inger also suggests talking to your veterinarian and asking which shelters and adoption fairs they recommend for your puppy hunt.  Vets in the know may be able to direct you to a pound that rescues neglected purebreds from puppy mills.  *Please keep in mind that there are many loving dogs & cats in shelters that need good homes.  By adopting your pet, not only may you save money, but most importantly you will save a life.

Tons of Toys?
Once you find your dream dog, Inger cautions that many of us splurge unnecessarily on tons of equipment.  She breaks down what puppies really need: A Corral, A Crate, and A Leash.  Inger cautions that many of us tend to spoil our pets with lots of expensive toys, but you really just need to start with two (and the ones in the discount bin are just fine)!  Leave one toy out for the pup to play with all day and only bring out the other toy when you get home.  By making one of the toys special, you will start to train your dog to know when it's playtime or quiet time.  A tennis ball and a couple bully sticks to chew are all your canine cutie needs to stay entertained.  Instead of spending lots of money on toys they'll only play with once, it pays to spend time actively playing with your dog when you get home from work!

When Spot Needs A Shot
Inger suggests checking out shot clinics and spay and neuter clinics if you want to cut down on pricey vet fees.  Often pet stores will invite vets in to do a clinic, and your pup can get vaccinations and other services for far less than an actual office visit would cost.  Many stores offer these clinics one evening per month so check with your local pet store to find out when the doctor is in!





|
Print
Pages: 1 2