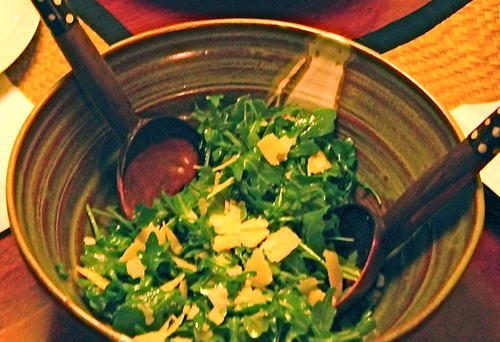 Ingredients:
Olive Oil**
Black Pepper**
Sea Salt **
Large Bag of Arugula- $3.00
Lemon- $0.50

Shaved

Parmesan Cheese to taste**
Instructions:
Shave Parmesan. Use arugula (rocket or baby), wash and dry, put into serving bowl. Take 1/8 of cup of olive oil and half a lemon juice, salt, pepper. Whisk dressing, toss on greens, sprinkle the Parmesan shavings.
|
Print