By Andrea Moya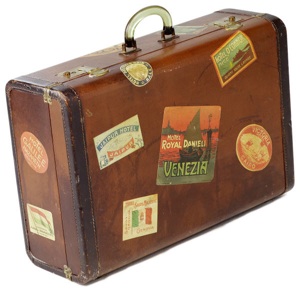 Going on a trip is an investment — a priceless experience with endless returns. But as we all know, even priceless experiences can cost a lot of money. In this turbulent economy, most people dismiss traveling as just something else they can't afford –but this is precisely when it's most affordable!  Here are some tips that can help you make your dream vacation a reality!






Plan Ahead & Budget
When you're planning a trip, be it to Maryland or Marrakech, you probably need to plan ahead and put away some extra cash.
The three things you need to ask yourself are:
Pick a date and create a budget, then you can plan how much to set aside each month. In addition to travel expenses, remember to include the cost of your visa, accommodations, and food – not to mention recreational and souvenir money!
*Great resources to checkout are: TripAdvisor, Kayak, Travelocity, and Priceline for packages and seasonal deals.*

When to Travel: Shoulder Season
Low season usually means deserted towns and bad weather. High season means long lines and jacked up prices everywhere.
Introducing Shoulder Season!
Shoulder Season is the window of time right between high season and low season. It's when the weather and attractions are still at their prime, but the crowds are either just leaving or about to arrive so prices are still down. It varies from place to place, so check with the tourism bureau of your destination to see during which months you'll get the most bang for your buck. It's as easy as going to the Caribbean on Spring Break a week before Spring Break or going to Europe in autumn instead of spring.
|
Print