Put The Green Back In Your Pocket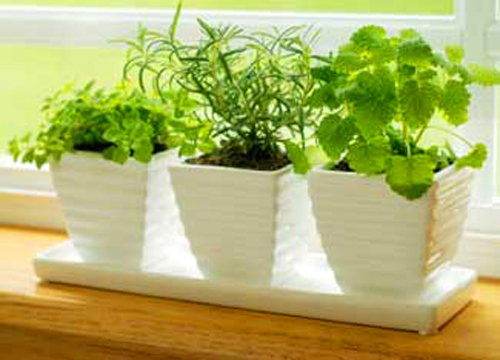 Green is the New Black!
Spring has sprung and the home gardening community is planting seeds across the country.  Whether you have a big backyard or live in a studio apartment, everyone can try their hand at "Recession Gardening"!  I myself am an urban gardener and have been growing herbs, berries, tomatoes, and flowers on my Brooklyn rooftop for the past six years.  So, when I heard that The National Gardening Association predicts a 19 percent increase in home gardening in 2009, I said– It's about thyme!
Whether the increased interest in gardening is due to Michelle Obama's White House vegetable garden, people trying to reduce their grocery bills, folks wanting a greener lifestyle, or for those who just want to beautify their life with this fantastic hobby, it doesn't matter.  Whatever the reason, gardening is totally Fab & Fru!


The Recession Garden
Derived from the concept behind the popular World War II Victory Gardens, Recession Gardens can help you supplement your grocery bills while having fresh produce right at your fingertips! Not everyone is born with a green thumb, but with a little practice you too will be making rosemary chicken with fresh herbs plucked right from your window box! And although start up costs can be kept to a minimum, you must factor in tools, seeds, and all other expenses when planning your budget and potential return.
Renee Abel-Collinge, Master Gardener and Proprietor of the garden design company Botanica LLC, gave us tips to help us plant our very own gardens this Spring.  Here's what she had to say!

Figure Out Your Grow Zone
Check online or with a local nursery to determine which climate/grow zone you live in.  This is important to learn before you get started so you know when it is safe to plant outside and what grows well in your area.  


Sunlight For Your Sage
You must pick an area with the proper light for what you plan to grow and make sure it is close to a water source.  The back of most seed packages and the label sticks in seedling pots will list how much sun each plant requires.

Container Gardens
Potted gardens are fabulous because they are both decorative and practical at the same time.  Remember, no container garden is too small.  Potted arrangements add instant excitement to any windowsill, balcony, or front stoop.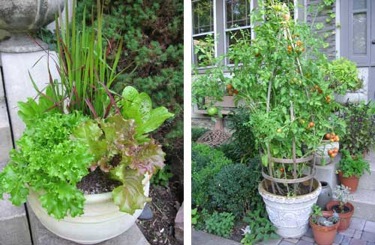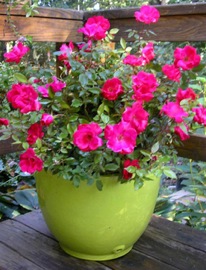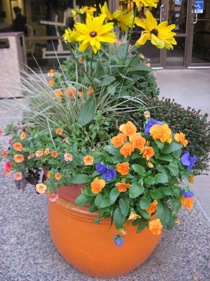 Things To Consider:
Size of Containers: If you'
re going to plant veggies in a container, make sure that the pots are large enough to promote proper rooting and growth (5 gallon pots at least).  However herbs can grow anywhere and are a great choice for small spaces.  Keep in mind — the bigger the pot; the bigger the plant can grow.
Watering: Container plants need to be watered more often than plants in the ground.  If you stick your finger into the dirt, it should always be moist 1''-2''
down.  It is crucial that there is enough drainage in your pots.  Buy containers with holes in the bottom and add rocks to the bottom of your pots to encourage drainage.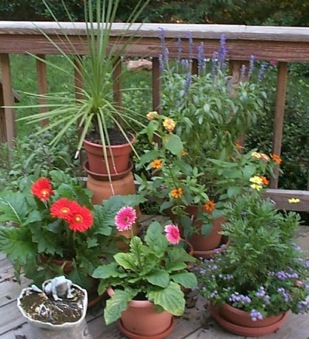 Flowers & Design
When planting a flower garden, the same climate zone and lighting rules apply.  Always check to see what has the best chance to thrive in your garden!
|
Print
Pages: 1 2