The True Meaning of Fab & Fru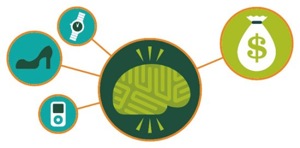 Illustration courtesy of thedigeratilife.com
Have you ever gone somewhere that you can't afford but expected others to foot the bill?  Have you ever bought the least expensive item out there, only to have it break a week later and you have to go buy another?  Have you ever gone without something you need even if you could afford it because you didn't want to spend the money?  Do your friends and family call you cheap?  If so…have you ever thought they just might be right??





Our friend 'Jane' is a hard working lady with a decent paying job.  She's a great friend and totally fun to be around, but over the years I have often been surprised by how she decides to spend (or not spend) her money. There have been more times than I'd like to say when Jane has made choices in the name of frugality, but the little voice inside my head can't help but whisper, "Jane, you're just being cheap!"  Like the time she didn't change the oil in her car, even though the light had been flashing for a month.  She refused to front the $20 bucks to just get it done because she wanted to wait until her brother came to town to do it for free. Needless to say, her car broke down 3 days later.  The damage: $500!
Then there was my blind date with 'Don'.  I was 23, just out of college, and living paycheck to paycheck on a very low salary.  Don was older, successful, and a friend of a friend.  He asked me out on a date.  Let me just repeat – he called and asked me out – he was the initiator, the asker and the planner.  He called and said he wanted to take me to a concert, which sounded great!  That was something I never got to do on my meager budget. Fantastic. Or so I thought…
We met at the theater, and Don turned to me and said, "Ok, your half is $50."  Now, $50 is still a lot of money, but back then it was a fortune to me.  I actually only had that much on me in case of emergency, and it seemed this date was turning into a emergency – a very 'cheap-o' emergency.  I was so shocked I numbly handed over the money to him – and was stewing inside.  I can't even recall much about the concert because I was so fuming mad during the whole thing.
Afterwards we went to get something to eat (don't ask me why I didn't just bolt home after the show) and I recall I only had $10 left – in my wallet-and to probably to my name at that point.  Figuring I would have to also cover the cost of my food, I ordered a small, inexpensive starter salad.  During our meal, Don told me all about his trust fund, fabulous house in the Hamptons, and how lucky he was to have no student loans.  When the bill came, I asked Don how much I owed him and he said, 'That's all right – it's on me – you only had an appetizer!" So, I guess if I had eaten a proper entrée I would have been on my own and out of luck.  Ladies, I know I don't have to tell you – Don was just cheap – not frugal…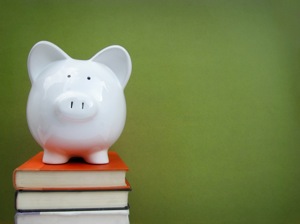 |
Print
Pages: 1 2