QT Equals Money in the Bank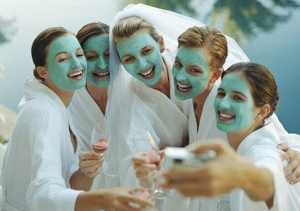 Calling all bridesmaids!  Sure, it's fun to get the girls together for some 'Q'uality 'T'ime before the bride's big day.  But asking everyone to take on the expense of jetting to Vegas or renting a limo for a night on the town is downright daunting in this economy!
You and your friends can have a Fabulous time without spending a small fortune.  We chatted with event planner Sharise Finley from The Budget Brides Handbook- (Wedding Inspiration and Ideas for the Budget Savvy Bride) and sifted through our own experiences – to bring you these buck-saving bachelorette party ideas!






Passion Parties
If you're not into the idea of an oily hunk peeling off his fireman uniform in your living room, Sharise suggests a playful twist on a Tupperware party.   Throw your friend a Passion Party. You provide some Fab & Fru bites and beverages, and www.passionparty.com sends a passion consultant, free of charge, to educate your guests on all things 'pleasurable'.  She comes equipped with the sex toys, free gifts and tips. The Passion Consultant will give you and your friends a presentation on an array of sex toys that you later have the option (with no obligation) of buying.  There's no nudity or grossness, just a straight up sales pitch and you provide the wedding night jokes at the bride's expense.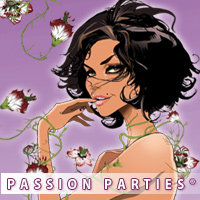 A Day at the Races
If a Vegas weekend is not in the cards, how about dressing up and taking an adventure to the racetrack.  As long as each guest sets aside her fun money for the day, watching the horses can be a Fab & Fru daytime event.  You don't even have to place a bet to have fun because it's not just about the race itself – it's about the experience.  Grounds are usually beautifully kept, with a clubhouse that offers anything from hot dogs to a more formal luncheon, depending on just how frugal you want to be.
Except for the famous races like Kentucky Derby or the Belmont Stakes, most standard races are very cheap. They make their money on the bets, so if you don't bet you're getting a good deal on an entertaining afternoon and an excuse to dress up. Discount packages are usually available that may include parking and food.  Most group parties at racetracks are for 45 or more people but depending on which track you're visiting they may be worth inquiring about. Some will give you offers specifically for a Bachelorette Party.

Spalicious Pampering Packages
If the girls are looking for a little R&R, and everyone is up for a day at the spa, here are a few tips to make it a Fab & Fru afternoon:
The ½ hour facial & ½ hour massage. Most day spas are open to customizing group deals and accommodating a special event.  For around $100 or less per person negotiate ½ rates for ½ the time for each treatment.  That means each guest can feel like they're indulging in a full spa experience for the price of one!
Negotiate the gratuity into the total price when you make the deal so there are no surprises at the end of the day!
Provide the decoration, lunch, and the Champagne yourself. You will save a bundle if you bring in your own cheese and fruit platter or finger sandwiches.  *Most day spas provide complimentary tea,coffee and water.
Book your spa excursion in advance to get the best rates and to ensure that everyone in your party can be accommodated.
| Print

Pages: 1 2