Tips From Domaine 547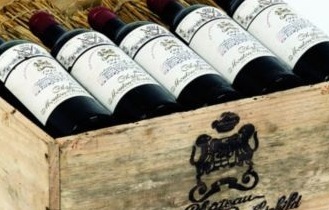 We asked Jill Bernheimer of Domaine 547 to help us figure out how to buy large amounts of wine for a wedding or party without spending ridiculous amounts of cash.  She had three magic words for us: ALTERNATIVE GRAPE VARIETIES!

Branch Out
One way to satisfy large numbers at a wedding or big event- without going broke – is to go off the beaten path in terms of grape varieties. I think too many people assume they should serve a Chardonnay for white, and Cabernet for red. But there are lots of other options out there that tend to offer tremendous value and versatility.

White
Forego the Chardonnay and sip some Sauvignon Blanc! This is a very versatile grape variety in terms of food pairings, so it will go with most wedding menus. And the price-point tends to be lower than Chardonnay. Try the 2007 Clos Roche Blanche Touraine for a great under $15/bottle option, or the 2006 Cono Sur Sauvignon Blanc from Chile for one under $10/bottle. They both feature zesty grapefruit overtones and will be especially refreshing for anybody facing a summer wedding in a heat wave. Cool and crisp!

Red
Skip Cabernet and go for Grenache! The 2007 Monte La Sarda Garnacha from Spain is a full bodied wine that will go as well with a filet of beef as any Cab, and costs just $12. Another favorite of mine is a Rhone blend like the 2007 Domaine Escaraviailles Cotes du Rhone "Les Sablieres" for under $16 per bottle. It's a blend of Syrah, Grenache and Mourvedre. It's robust, spicy and absolutely delicious.

One Last Money-Saving Tip
Since you will most likely be purchasing by the case, ask your retailer if they offer discounts for buying by the bulk. Most will take 10% off your order when you purchase full cases of the same wine and many will take a similar percentage off of mixed cases.
Cheers!
**For more ideas on Bargain Priced Bubbly and champagne alternatives please check out Jill's recommendations she gave to us for ringing in 2009.  Visit www.domaine547.com to purchase any of Jill's recommendations direct or to see what other delicious wines her online shop has to offer!
|
Print