No Scare D.I.Y. Hair Care


My hair started to go gray when I was about 17.  Through my 20s, it was sort of (at least I thought) a cool salt and pepper look – a few silver highlights poking through my otherwise dark brown hair.  As I hit 30 and the grays were steadily out numbering the browns, so I finally bit the bullet and started going to salons to get my hair dyed.  Bringing my hair back to its old chestnut glow was like welcoming a dear friend I hadn'
t seen in years – I was hooked!





I have long hair, and it grows like a weed.  When I get my hair dyed I can literally see gray roots poking through by the end of the week.  The salon I was going to advised me that due to my fast growing, very gray hair, I could pre-purchase sort of a frequent flyer plan because my roots should get touched up every ten days!  As a busy editor & mom of two young boys, if I shower everyday it is a victory.  The odds were I could not haul myself to a salon for a several hours every ten days like clockwork.
But it did get me thinking…they were offering me a discounted plan that cost literally thousands of dollars a year!  I decided to take a step back and calculate how much I was actually spending on hair coloring per year.  At least once a month, but sometimes more often if I had a special event coming up, so say 15 times a year times about $150 (blow dry and tip were factored in) was … about $2250 a YEAR?! On my hair?? I couldn'
t believe it!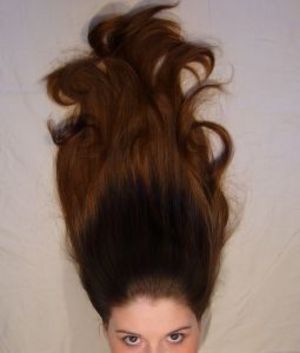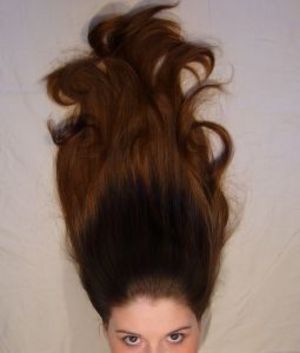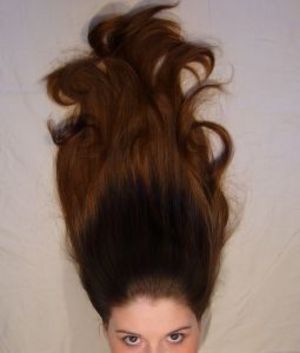 Like any Fab & Fru girl, I started to think outside the box.  Or, in this case, inside the box.  That's right …
. I thought about dyeing my own hair.  I will tell you there were many options at the drug store that cost about $3.99 but I splurged and paid about $15 for an all-natural, ammonia-free product. It was certainly one of the more expensive D.I.Y. hair colors I found, but relative to salon prices, a major bargain! Believe me, I was not hopeful going into the process and had images of brown goo splattering all over my white towels, white floors, and white dog.  But I figured it was worth a shot.
As I put on my latex gloves and started rubbing the glop through my hair, my husband peered around the bathroom door and laughed – I did look ridiculous.  Ok, it wasn't as glamorous as sitting at the trendy salon drinking Hibiscus tea and reading US Weekly.  But – I loved that I was able to do it on my own schedule –
at 9pm once the boys were asleep, while in the privacy of my own room talking to my husband and watching CNN.  Plus, it only took about 30 minutes out of my busy day.  So far, a victory. But how did it look?
When my husband, who probably wouldn't notice if I came home with a beehive hairdo, glanced up from the Philadelphia Eagles website and said, "That color looks really good on you", I knew I was on to something…
The next morning I went to my son's school to drop him off and was stopped by my friend Kim  – a particularly fashionable mom with FANTASTIC hair.  She pulled me aside and said, "I've never really noticed your hair before, but it looks great – where did you get it done?"  I literally was beside my self with joy in the preschool parking lot.  I had just hoped my DIY dye job wouldn'
t be a total disaster.  Far from it!  My hair looked better, cost less, and saved me tons of time as opposed to going to the salon to get it done.  I could barely contain myself as I shared the good news with the other moms that my chestnut mane only cost me $15 bucks and half an hour.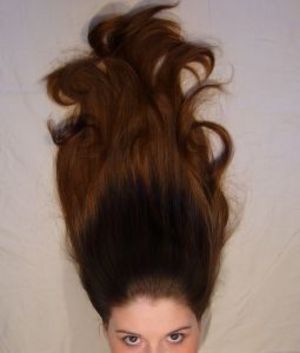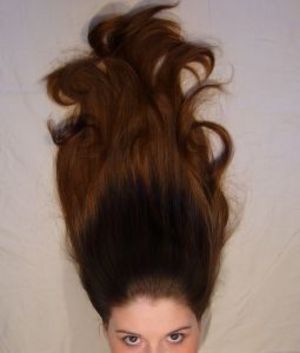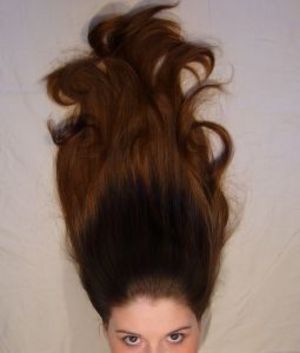 Now, I realize dyeing your own hair isn't for everyone.  If you love the salon experience or get more complicated coloring done than just single process, you might not be up for doing it yourself.  For me it was a great trade because I hated going to the salon anyway and figured why should I be out thousands of dollars a year for something I wasn'
t even enjoying!
So of course I got to thinking:What else could I do with the $2250 a year I would be saving?  I calculated that if I saved it for one of my boys'
college tuitions, at a rate of even 3% a year, $2250 a year over 15 years yields almost $45,000!  Granted, by the time my kids are ready to go to college that will probably pay for no more than one semester, but still – seems like a beautiful investment to me!





|
Print