Get Educated!

By Andrea Moya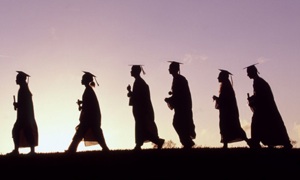 Student loans have become as much a part of college life as lecture halls and keg parties.  Sure, the approval process seems relatively easy.  You just fill out the paperwork each year and all of your concerns about paying tuition seem to magically disappear.  But living in oblivion and enjoying your care-FREE education can only last so long…
Suddenly, six months after graduation the bubble bursts.  A bill arrives in the mail. How did it find you?  Reality rears its ugly head and you realize… you owe A LOT of money…plus interest! How are you going to afford to pay it back on YOUR meager salary?  It's just not fair.  If I ignore the bills, maybe they'll just go away???
I know this mindset well.  As a recent graduate myself, I have learned that the only way out of this trap of fear and resentment is to learn as much as possible about your student loans. The phrase "knowledge is power" comes heavily into play when coming to terms with your student loans.  And because I wish I had understood all of the options available to me from the get go, we have put together a Fab & Fru Three Part Guide to understanding student loans and paying them back.
Trying to make sense of the crazy terminology and technicalities surrounding student loans has been quite a challenge.  However, my biggest moment of clarity came when I had opportunity to speak with Patricia Christel and Erica Eriksdotter — spokespersons for Sallie Mae, the nation's leading provider of student loans. They broke down the crucial facts for me by using Sallie Mae's 'One, Two, Three' approach to navigating college loans.
Here's what you should know before taking out any student loans, and what you MUST understand even if you are already paying yours back…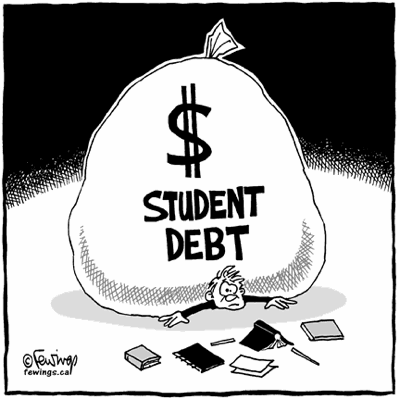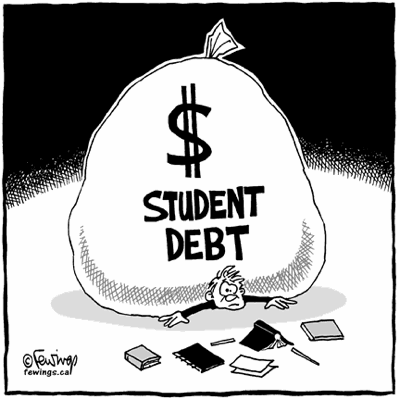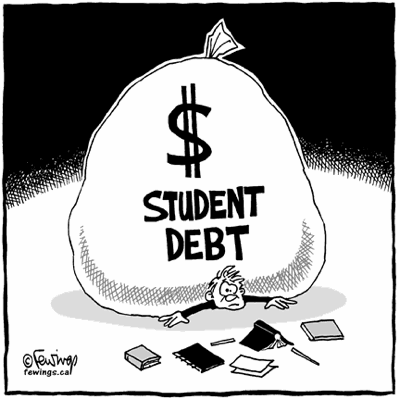 Free Money
Before even thinking about taking out a student loan, you should consider all of your options for getting financial aid money from both your school, the government, and (if you have the stamina) from private scholarships and grants.


FAFSA
Make sure to fill out the FAFSA (Free Application for Federal Student Aid)! Most schools require you to fill this form out anyway if you apply for financial aid. Even if you don't think you qualify, you MUST fill out this form in order to apply for federal scholarships and grants, all federal and some private student loans, and savings accounts for college.



Set up a 529 College Savings Plan for your son, daughter, or yourself as soon as possible! This is a state and/or educational institute sponsored plan specifically for paying for college and you can set this up for a young child or take it out as an adult.  The money placed into this account is invested by the government similar to a 401(k).  There is no age limit as to when you can start the account, and the interest that you earn is NOT subject to federal income tax and even some state income taxes!
529 Plans come as either College Savings Plans or Pre-Paid Tuition plans. Each state offers different plans and you are able to invest in any of them- even if you don't live in or go to school in that state. For example, it is possible to have a 529 plan in North Carolina, live in Oregon, and go to school in New York. So, if you're not happy with your home state's plan, shop around. It all depends on what works best for you!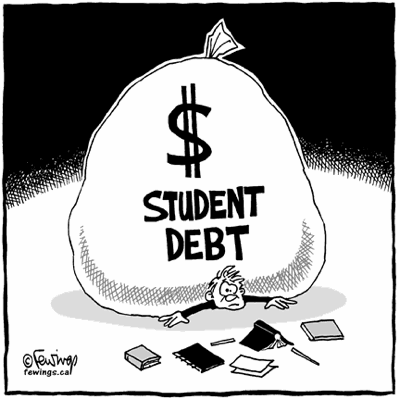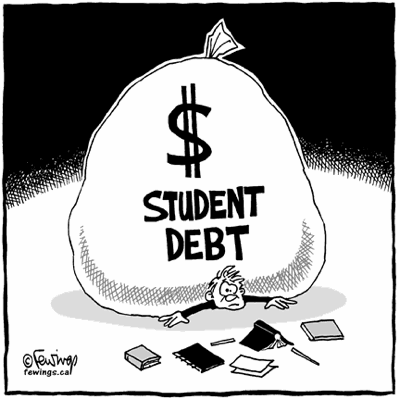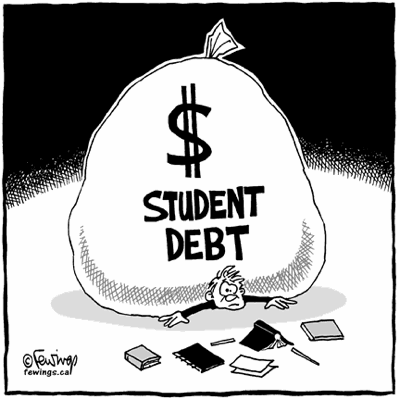 STUDENT LOAN OPTIONS


Federal Student Loans First!
Why? Because they offer a better interest rate than private loans, have more flexible repayment options, and offer you more protection! There are two kinds of federal student loans:
Subsidized- meaning the government pays for your interest while you are at school, during the grace period, and deferment.
Unsubsidized- meaning the interest that accrues while you are at school, during the grace period, and deferment will be added to the overall cost of the loan.
| Print

Pages: 1 2