Can You Afford Graduate School?
By Andrea Moya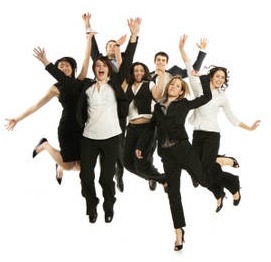 For many people an undergrad degree just isn't enough.  Whether you are going for a MBA, MFA, MD, JD, or PHD, a graduate degree of any kind implies intellectual stimulation, a higher paying job, an impressive title, and – you guessed it: MORE DEBT!
Fab & Fru's go-to student loan expert, Erica Eriksdotter of Sally Mae, knows that most of us have no other choice but to borrow to advance our education, but she can not stress enough that "every dollar you don't borrow is a dollar you don't have to repay."
  Here are Erica's tips on how to borrow less while securing your future more.  You never know what you qualify for until you try!

The 1-2-3 Approach
s 1-2-3 approach to undergrad loans also applies to graduate school loans:
1) Get "free"money first – scholarships, grants, and your own savings.
2) When that doesn't work go to federal loans they offer more protection, more repayment options, and lower interest rates than private loans.–
3) Then turn to private loans for whatever is left.  Private loans should be your last resort. They offer you much less control than federal loans, in addition to having higher interest.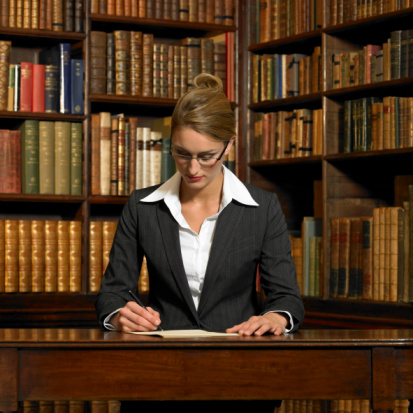 You should also ask yourself the following questions:
• How will you pay for each year of grad school? – Check out Sallie Mae'
s Education Investment Planner.
• What sort of starting salary will you have after graduating? – Many students don't even think about this and it's especially important now that finding a job – much less a good paying job –is harder than it has been in years.
• Can you make interest-only payments while in school? – If you can swing it, do it! Less interest will accumulate over the life of the loan.  You will save substantially in the long run because that interest will not be compounding while you're in school and then added to your total when you graduate.

You Still Need to Pay Your Other Loans
Loans on top of loans can be a dangerous thing, so be conscious of what you already owe when considering taking on more debt.  Remember, no one else is watching out for you!. While you are in Grad School, you can get an in-school deferment for your undergraduate loans to relieve the cash flow burden until you graduate. If your loans are subsidized federal loans, you will not have interest accumulating on them. But if they are unsubsidized, then you will leave school with a hunk of interest owed on top of the amount borrowed. So, keep that in mind when you decide to fill out those forms. For more information on subsidized versus unsubsidized loans check out Student Loans I.
As Erica reminds us, "Remember, scholarships are available at any age."
Consult your financial aid office and look for scholarships or grants specific to your concentration.

Are You Miss Independence?
Remember how you were so happy you'd never have to fill out another FAFSA (Free Application for Federal Student Aid) again? Well … You need to fill out the FAFSA in order to apply for Graduate Federal Student Loans too, and the question is going to come up: Are you a "dependent" or an "independent"?
|
Print