Look Hot in the Heat!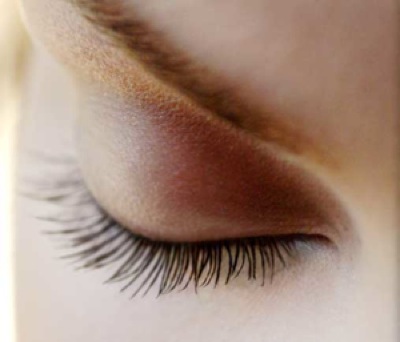 Keeping your make-up looking fresh during the summer heat is no easy task! No girl should live in fear of having racoon eyes or the dreaded foundation 'ring around the collar'.   But does high quality, summer-proof makeup have to come with a high price tag?  Not surprisingly, we were determined to find fabulous products with frugal price tags. Let's face it- when we feel pretty, we have more confidence, and feeling confident is a crucial key to acing a job interview or giving a hit presentation!
We sat down with professional hair & make-up artist Christine Herbeck to get her top Fab & Fru summer make-up tips just for you.  Christine usually does make-up for film and fashion, but today she shares her secrets with us!

E.L.F. Cosmetics
Christine's first tip is to check out E.L.F. (Eyes. Lips. Face.) – her favorite Fab & Fru cosmetics company!  E.L.F. uses quality natural ingredients and does not test on animals.  Because E.L.F. is primarily an online store, they do not spend oodles of cash on traditional advertising and are therefore able to pass those savings on to us.  Their products cost only about $1-$3 per item!  Christine even loves  E.L.F.'s packaging, which is similar to the sophisticated Nars line. Besides using their powder, lip liner, and make-up brushes herself, she has stocked her professional kit with many of their cosmetics.  This brand appeals to both budget conscious beauties and big time models and actresses alike!
E.L.F offers free shiping if you spend $75 or more!  To take advantage of this deal, gather your girls and place your orders together!
SUMMER MAKE-UP ESSENTIALS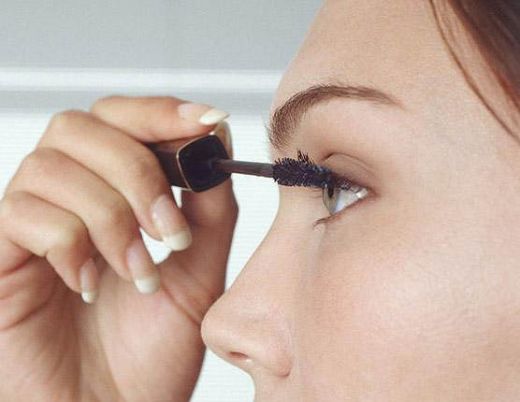 Face Facts
Christine stresses that wearing SPF and protecting your skin from the sun is essential for everyone.  Besides preventing skin cancer, it will keep you looking younger longer! If you want more SPF coverage this summer, but don't want to give up a favorite foundation to get it, Christine suggests a little D.I.Y. trick.  Just dilute your existing foundation by adding SPF, and there's no need to waste time or money looking for a new product.
However, for those of us in the market for something new, Christine loves Aveda's Moisture & Tint with SPF. This 3-in-one product is a time and skin saver.  It absorbs quickly and nourishes skin deep down — instead of lying on top of your face like many other sunscreens and moisturizers.
If you don' t like to wear foundation, after applying your SPF, simply use a spot concealer on any blemishes, and whether you use foundation or not, we can all benefit from using a loose (not pressed) powder in the summer. Just a little touch of powder can lightly even out your skin tone and decrease shine.  Be sure to feather the powder gently around the eyes to avoid a dry and cakey look.

Cheeks
Christine advises using a bronzer on the cheekbones and then applying a peachy blush on the apple of the cheek. E.L.F. sells a fantastic bronzer/peachy blush combo that looks fabulous on most skin tones!

Eyes
Keep them neutral & simple!   There is a fine line between make-up that enhances and make-up that is just distracting!
Instead of using eyeliner in the summer, Christine suggests trying black or dark brown eye shadow for a softer yet defining look that will last.  Apply the shadow, as if it were liner, using an angled brush.  Wet the brush before applying the shadow to make the color more intense and then lightly line both above and below your eye.
Use a shimmering creamy color at the corner of the eye to brighten up your eyes and make them look bigger.
Christine just adores simple black Maybelline 'Great Lash' Mascara – a steal at only $5! Apply it to your top lashes first to thicken and lengthen, and without adding more mascara to the applicator, lightly brush your bottom lashes using a sideways motion.
|
Print
Pages: 1 2