Fab & Fru Tips for Fun in the Sun
By The Dress Recycler
It's America's birthday. Another great reason for YOU to celebrate your Fab & Fru-ness! If you have a date with your beach chair this 4th of July weekend, here's a quick inventory of what your soon-to-be sandy beach bag should include:

Beach Mat
These trendy little bamboo mats are THE BEST for the beach. They are pretty durable and SUPER inexpensive. These can be found at most dollar and discount drug stores this season. They last a while as long as you take care of them and they keep your beach towel from getting super sandy.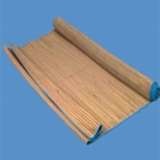 Flip Flops

You can't go anywhere, especially to the beach, without your flips.  I usually stock up when the new ones come out in the spring so I can get the best selection. I have even seen flips with bottle openers on the bottom for you beer drinkers out there….What will they think of next? Make sure your flips are cute enough so they can transition into night time when you hit the town after you are done roasting. Check out Old Navy, they have a huge selection of flip flops right now going for under $5.  Or, check out the Lettie flip flops at Target – these beaded beauties are a steal at $9.99, and the beading is key for day into evening flexibility!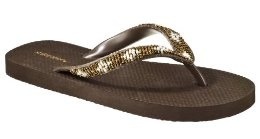 Cover Up By Day/Dress By Night

Make sure your "after roasting" outfit compliments your body shape. Know what looks best on you. If a plunging neckline is your thing then keep on your bikini top and wear it underneath just in case "the girls' pop on out. If you prefer to show off your hot stem legs, then boy shorts are the way to go. You're always covered and they are super thin and comfortable. A wise choice for any member of the "short skirt" club. I have seen this trendy look in high fashion magazines this season, but you can get the same style for much much less at… K-mart. Maybe hard to believe, but your childhood department store has taken huge strides in the clothing department! If you are looking for something a little more upscale, and still need a discount, look into getting some Kohl's coupon codes. For our long and lean friends, be sure to check out the multitude of maxi dresses at Target -– we love this cherry red Mossimo maxi dress – only $24.99 – a small price for a big impact dress – this one is great because you can dress it up or dress it down.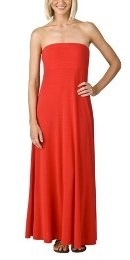 Beach Munchies
As you well know, any touristy beach area will have overpriced junk food and candy. Bring your own snacks—it's always cheaper and will keep you in check when it comes to your dollars. You can gather stuff that doesn't get gross in the heat; such as fruit or nuts. Since you are the hottest babe on the beach, you want to feel as good as you look.
|
Print
Pages: 1 2