Keep the Green in Your Pocket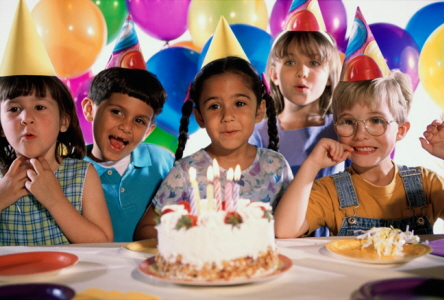 Kids birthday parties don't have to be expensive to be a hit! We swear your kids can have fun without the rental of pricey bouncy houses, magicians or children's gyms. Believe me, your preschooler will not correlate how much you spend with how much fun they have.  What you need is a lot of creativity — not a lot of cash!
We love the idea of having an "eco-friendly" kids party – and it can actually leave you with more green in your pocket!  By creatively reusing items you already have and focusing on earth friendly activities, you can save money, teach valuable lessons and – most importantly – HAVE FUN!
No Need To Print Invitations
Just use Evite to save paper … and money!
Create A Recycled Craft Center
For a fun, free activity kids will love, create your very own recycled craft center, and let the kids' imaginations run wild.  Gather up cardboard paper towel rolls, toilet paper rolls, old milk cartons and paper shopping bags and newspapers – with some crayons and glue and stickers (you probably also have a lot of these laying around the house) you'll be amazed at how quickly your household recycling bin can be turned into light sabers, toy houses and silly costumes.  And the best part is the children can take home their creations at the end of the party, so the activity can also be their party favor!
Plant A Party Favor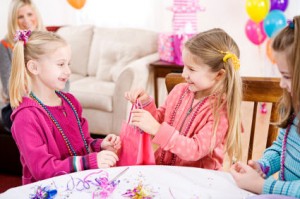 Speaking of an activity that is also a party favor … why not invest in some inexpensive plants (I found them for less than 50 cents a piece at my local nursery) and cardboard cups.  The kids can decorate the "planters" and then re-plant the plants – a little lesson in green living that is also so much fun!  And of course then the kids can take home their very own plant as their party favor, so no need to go out and buy a bunch of trinkets they won't use when they have their very own plant to be proud of.
|
Print
Pages: 1 2