Labor Day Fab & Fru Franks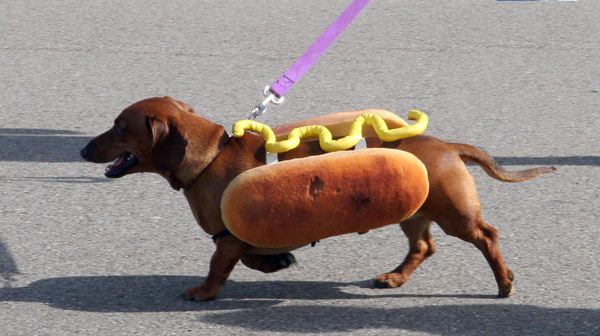 We know, we know, hot dogs get a bad rap.  But we think this Labor Day is a perfect time to revisit an old childhood favorite that is fun and can serve a big group for cheap!  Whether you go for Hebrew National, Applegate Turkey, Not Dogs, or good old Oscar Meyer, we say hooray for hot dogs!
The Fab & Fru Regional Hot Dog Bar
We love the idea of setting up a hot dog bar, starring the most famous of the bunch: the "Chicago Style" hot dog and "New York Style" hot dog.  Suddenly, instead of serving a cheap meal, you have a festive and fun theme going!  Invite guests to bring their own favorite toppings to represent their regional hot dog favorites (apparently Arizona and South Carolina also have distinct dogs to call their own)!  Not only will this cut down on your expenses, but it's a fun conversation starter sure to get your guests mingling in no time.  And for the perfect beer to wash the dogs down, be sure to check out our article on The Best Cheap Beer!
Aside from their obvious fame, we like New York and Chicago dogs because the toppings are inexpensive.  Once you start getting into toppings like bacon, chili and avocado, the prices start climbing.  Also, since both Chicago and New York cart dogs are boiled, you don't even need a grill to whip them up!
**To make your gathering festive, set up a buffet with specific instructions of how to create the authentic regional dogs – and have pictures of the finished products set up.  And make sure you encourage guests to bring their own favorites – you might be surprised to learn just how good a Cincinnatti Cheese Coney or Milwaukee Brat truly is. We found a good selection of dogs available for about $3.00 - $5.00 for 8 dogs – which means you can feed a crowd for around $1.00 a person (including buns and condiments) and have Fab & Fru fun doing it!

Full disclosure here, both Brandi and I are originally from Chicago, and in my book there is nothing as good as our hometown's celery salt and neon relish – but we know you all have your opinions.  That's why we're sponsoring the Fab & Fru Regional Hot Dog Contest – send in your favorite recipe for a Fab & Fru Frankfurter, and the winner will receive the fabulous Chicago Hot Dog Condiment Pack – straight from Fluky's in Chi-town!
Send your recipes to comments@fabandfru.com, deadline is Monday September 7th.
For those of you not familiar with Chicago, Fluky's is one of their pre-eminent Hot Dog institutions. (Anyone remember their hot dog shaped gum, by the way?)  They have a great website which includes a recipe for how to make your own Chicago Hot Dogs: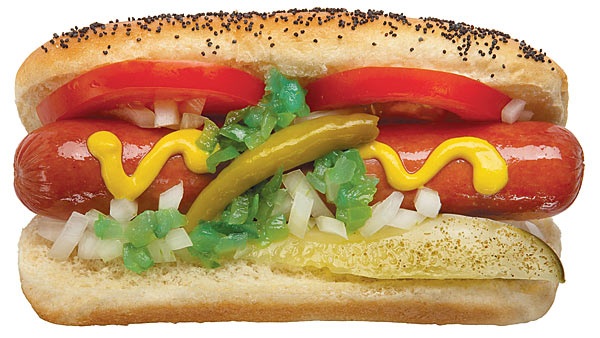 *Brandi is a New Yorker now, so let's check out the recipe for those famous New York City "Street Cart Dogs" – sometimes affectionately referred to as "Dirty Water Dogs!"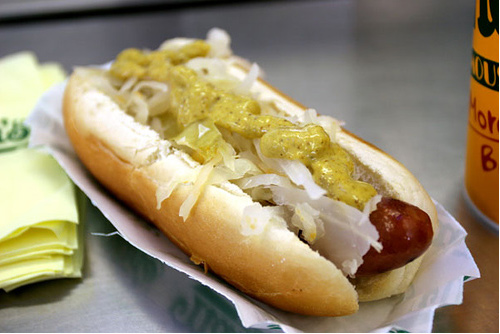 ** Don't forget to enter the Fab & Fru regional hot dog competition – we can't wait to see what our readers come up with!
|
Print