Turn Your Passion Into Pay!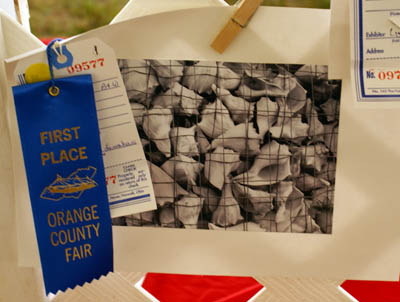 Do you have a hobby or a talent that you wish to explore more seriously? Maybe even make a little extra cash?  Well, you don't have to audition for the next reality show to make yourself known to the world. If you're the type that goes around with a professional grade camera around your neck or an inspired chef who invents cookies from scratch, listen up! Contests and competitions are an inexpensive way to put your talent to the test and, if you're lucky, monetize something you already do for free. I know…it happened to me.
While my day job as an assistant pays the bills, writing is my passion.  In fact, for a long time I made it a point write every day – I sort of viewed it as an unpaid second job.  A few months ago I found myself feeling low and calling in sick all the time. Spending time with my boyfriend and friends seemed like a much better proposition than sitting in front of a computer feeling uninspired. I'd lost my motivation to write and I needed something to help me put in those extra hours towards MY personal goals.
My mom had told me about a writing contest sponsored by my hometown's newspaper, which I'd shrugged off since I'd entered contests like that before and nothing had ever come of them. But a few weeks before the deadline, I looked into it again. The award was $3000 and publication of the winning story. With no submission fee, it seemed like a good bet. I decided to use this as my light at the end of the tunnel, a reason to stay in at night and explore my passion. Within a week the story unraveled like a poorly knitted sweater, was proofread, critiqued, polished and sent out three days before it was due at the offices of the newspaper. I never received the confirmation that it was received and forgot all about it.
Months later, seemingly out of nowhere, I received the phone call.  My story had won, and with it an unexpected chunk of extra cash fell on my lap! I'd worked for it, I'd made it happen, but I hadn't been counting on it. While the contest had definitely been my reason for writing that story, I didn't actually think I would win…
After my unexpected twist of fate, I realized contests and competitions are very Fab & Fru motivators for getting your butt in gear, and, if the planets align, putting some extra money in the bank. While they're not alternatives to a job or a career, they offer an exciting mental challenge, along with the potential for a cash payoff.
For me, that cash was particularly rewarding. I'd wanted so badly to go to Texas to meet my new niece.  Since I didn't have the travel budget for the trip, I had resigned myself to the fact that meeting little Alexie would just have to wait.  But, with my cash windfall, I'll be spending Thanksgiving in Texas and was even able to put some savings in the bank!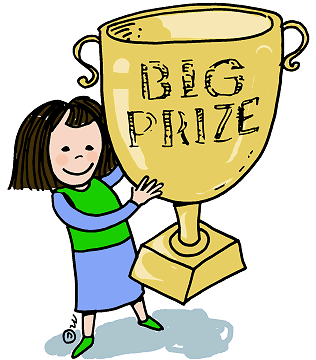 What About You?
Writing, cooking, photography, music, graphic design, whatever—there are contests for everything! Just a few things to keep in mind to get the most when searching for a competition that is appropriate for you:
Be wary of scams. The Science Fiction and Fantasy Writers of America have a great article (http://www.sfwa.org/for-authors/writer-beware/contests/) on how to identify writing contest scams that can apply to almost any contest. Just as a rule of thumb, read the fine print carefully and check up on the reputation of the organization sponsoring the contest or competition to make sure you're not wasting your time or your money.
| Print

Pages: 1 2