Flat Broke and Fabulous founder Alice York on Fall Fashion
New seasons and changing weather – not to mention slews of fashion magazines - seem to work to convince us we all need new wardrobes. As tempting as it may be to do a full closet overhaul, we all have our wallets under lock and key right about now (or at least should). But this doesn't mean you need to sit out the game this season. My advice? Think shoes, not the blues. You can rely on accessories to update your wardrobe, using fall trends to guide you. A well thought out scarf or fresh clutch can help to perk up not only your closet but also your mood. Better yet, all of these fixer-uppers are budget-friendly – all ring in under $100!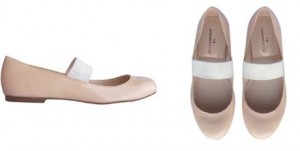 Early Easter – though we certainly saw the same deep hues the fall collections are known for, this year soft shades popped up everywhere and were a breath of fresh air and provided a whole new way to do cool weather.
Mulberry Maryjane, $58.00 (available at Marais)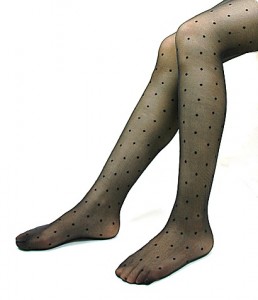 Loud Legs – labels like Balenciaga and Marni turned to out of this world hosiery to add a little something extra to their runway looks (Nicolas chose dots while Consuelo went plaid), and I agree there is no better way to add a little punch to a simple dress or skirt and top.
Polka Dot Tights, approx. $14 (available at Tabio)
Animal Instinct – Leopard and cheetah spots have been all over the collections and the glossies for this season. While I'm not really gutsy enough to go full-speed in an animal print dress, something like this scarf is a great option to add a touch of wildness to a look (when it comes to this ballsy print, less is more).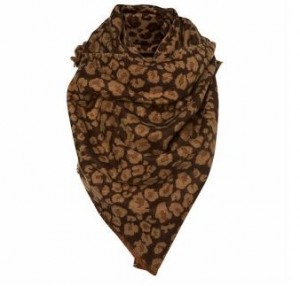 Small Woven Leopard Scarf, $32 (available at Topshop)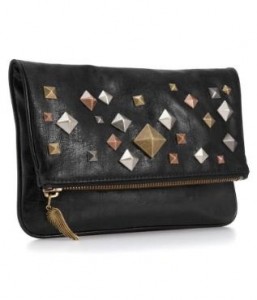 Tell Me About It, Stud – Shoes, blazers, dresses, gloves, even tights have been embellished and studded for fall. My favorite way to work this biker chic look? On a great bag. This adds just the right amount of tough to a look, without speeding into Harley territory.
RACHEL Rachel Roy Kat Foldover Clutch, $79 (available at Macy's)
Here's to a Fabulous, Frugal and Fashionable Fall! For more great ideas, be sure to check out Alice's blog Flat Broke and Fabulous, to help keep you in style and out of debt!
|
Print