Take the Stress Out of Paying for Therapy
by Andrea Moya– October 23, 2009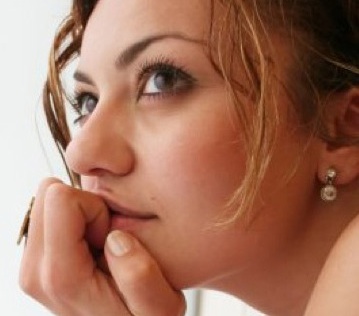 The stigma of therapy as a luxury has always seemed a little backwards to me. If ever there's a time people need therapy its during an economic downturn (they didn't call it the Depression for nothing).  So I began to wonder, what happens if you're already seeing a therapist and you lose your job or just can't afford the doctor's rates anymore? What about us middle and lower income ladies — when do we get our time on the couch?
I decided to find out what options are out there for those of us who just can't shell out $150 an hour to talk to someone. I turned to my good friend Melanie who works for the non-profit Center for Family Life in Sunset Park in New York City. Her organization offers sliding scale counseling as well as other community programs. Melanie has also used sliding scale therapy for several years and was good enough to define the ins and outs for me. Turns out there are actually quite a few Fab & Fru options out there depending on what type of therapy you're looking for.
Sliding Scale
If you don't have insurance or your provider doesn't accept payment from insurance companies, then sliding scale is a viable option for affordable therapy. The Awakened Mind Institute defines sliding scale clients as "people in need of counseling or psychotherapy who also have a limited ability to pay for these professional services."  Regardless of whether you're going to a doctor, a psychological institution or a clinic, in order to qualify for sliding scale rates patients need to provide proof of income like a W-2 or pay stub. If you do qualify, you will be given a rate according to what you can afford based on your income or based on the range of rates they offer for sliding scale patients.
Private Doctors
One thing Melanie noted was that if your health insurance covers psychological and psychiatric services, you may want to first look for an in-network provider that allows you to pay a co-pay (usually $15 to $30). You probably won't get a better rate by using sliding scale.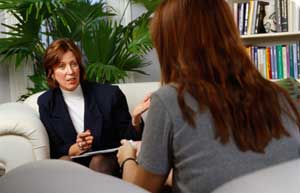 If you're already seeing a psychologist and at a critical point in therapy, but can no longer afford your doctor's rate, ask them if they offer sliding scale fees. Some doctors will give discounted rates to a certain number of their patients if they can offer proof that they no longer can afford their full rate. If the spots are filled up or the doctor is not offering sliding scale, ask for a referral to someone who does or to a psychological institution in your area that may offer it. If your doctor does offer sliding scale and there is a slot available, keep in mind that their rates will still be higher than at a clinic or an institution. This may be a worthwhile price to pay in order to see someone with whom you've already established a rapport. For other possible alternatives to discuss with your doctor, Monitor, the American Psychology Associations' magazine, has a great article for doctors faced with patients no longer able to afford their rates.
Psychological Institutions
Psychological institutions are typically non-profit organizations that provide low-cost mental health and counseling services for people within their community. These can have the advantage of being flexible with scheduling and may have more than one location in your area. Melanie's non-profit offers counseling services as late as 9 pm and some programs, such as Jewish Board of Family and Children's Services, will offer weekend sessions if patients can't make it during the week.
Depending on the organization, therapists may either be clinical or counseling psychologists or social workers. These organizations make it a point to match patients with suitable therapists but Melanie recommends shopping around if you feel like you're not getting what you need. The center will be more than happy to reassign you to a different counselor or even give you referrals to other institutions or private doctors who offer sliding scale. If you're looking for a particular sort of therapy school, such as Gestalt or Jungian, then there are institutions and clinics that specialize in them. Melanie also recommends not being shy about talking to your new therapist about the kind of experience and engagement you're looking for in your sessions.
|
Print
Pages: 1 2