Clean & Green Your Home Fab & Fru Style!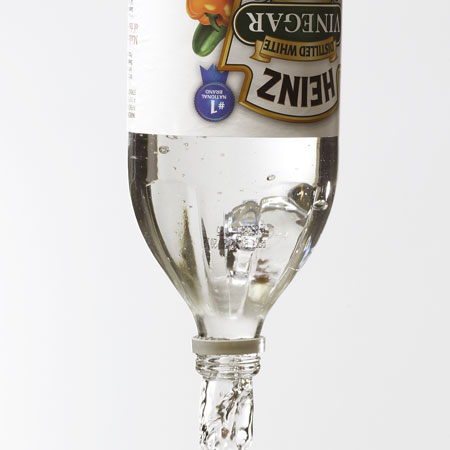 Growing up, I remember my grandmother swore by cleaning with vinegar for…just about everything.  As with so much other advice she gave me, she was right! For those of you who think cleaning with vinegar is old-fashioned and outdated…think again.  Vinegar is frugal to buy, fabulous to use, and eco-friendly too – what more could you ask for?!  The good news is you can clean and "green" your house – all on a lean budget!
We canvassed some of our most finicky Fab & Fru friends…These are women for whom cleaning is not just a daily chore – it is an art form! Here are our top ten tips for getting your home very clean with vinegar (we're talking white vinegar, not the apple cider variety!)
1. For sparkling glass and mirrors, just mix a solution of water and vinegar and clean with a crumpled up newspaper – you'll never waste money on toxic, store bought sprays again!
2. You know how coffee pots always say to clean every month or so to keep coffee tasting great?  Well, I make a ton of coffee – but hadn't cleaned the pot in forever.  Seriously, look inside the reservoir and you too will be dashing to clean it out – beware: it looks pretty nasty if it hasn't been touched in a while. I ran a solution of vinegar and water through it twice, and then one rinse cycle of plain water  (check your appliance for specific instructions) and I have to say my coffee tastes better than ever.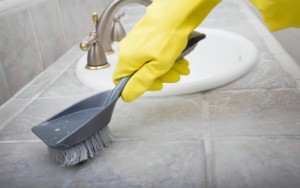 3. Clean Make-up brushes – instead of throwing money away on pricey solutions at the store, just soak brushes in a solution of one part vinegar to three parts water and swish – make sure you rinse well!
4. Air freshener – in my opinion you cannot beat vinegar as an air freshener.  Does anyone else remember those "Fish and Roses" spray air freshener commercials from growing up?  No one likes the smell of a lingering cooking odor semi-covered up with a heavy floral scent!  If you got inspired to cook a fishy dish at home but don't feel like living with the smell for the next three days, try this simple, effective idea for air freshener. Simply boil a combo of vinegar and water on the stove, the air will be deodorized in no time, and without smelling like a seafood truck and a fresh cut flower truck had a nasty run in!
5. Ever get weirded out by wondering what sort of chemicals they put in your dishwasher rinse agent?  If Jet Dry is freaking you out, just try vinegar instead!  A ½ cup of vinegar in the dishwasher will leave your glasses spotless and sparkling – without the need for adding any neon blue solution to your machine!
|
Print
Pages: 1 2