From Our Fab & Fru Friends at Coupon Sherpa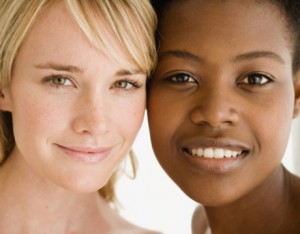 Feel like you spend way too much of your budget on beauty products? Well, you won't be surprised to know that Fab & Fru says you don't have to spend big bucks to look beautiful.  The good news for all you glamour girls out there is that opting for a more natural, "green" approach to your beauty can save you some serious green in your wallet! Our friends at Coupon Sherpa have the following suggestions for a Fab & Fru beauty routine.
1. Add baking soda to your shampoo to cut the crud Like vinegar, baking soda is one of those cure-all remedies we love!  Plastering mousse, root lifter, gel and hairspray to your quaff add up (literally).  Several salon and generic brands offer cleansers that promise to strip back the layers of product for a clean slate.  These products typically have some type of mint extract and make your scalp tingly.  Forget the tingles, which have nothing to do with stripping away build up anyway!  Adding a couple teaspoons of baking soda to your shampoo on occasion will do the same thing- sans a $20 bottle of product.
2. Inspect the active ingredient in anti-aging products Do you really need to spend $75 a bottle for youth-in-a-jar cream? Not when you know that many drugstore brands are made by department store manufacturers and contain the exact same active ingredient as the fancy bottle!  Look for it on the back of the jar.  If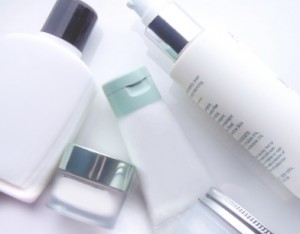 the percentage of active ingredient is the same you're essentially purchasing the same product.  Save money and get the ugly bottle.
3. Beef up your powder If you add some cornstarch to loose finishing powder, you'll get the same look but stretch the powder longer.  Some women mix a one-to-one ratio but slightly less cornstarch will make the application more powder like.
4. Avoid unsightly bikini rashes Dreading the thought of prepping for a beachy holiday getaway? Preparing to don a swimsuit is painful enough without a painful bikini line shaving ordeal! While nothing is fool proof to entirely prevent ingrown hairs and red bumps, applying deodorant to the area is very effective.  Don't fall for expensive after shave for women–just swipe unscented deodorant over the area a few times to achieve the same calming effect.
|
Print
Pages: 1 2