Better Perks Instead of Higher Pay
by Andrea Moya– November 2, 2009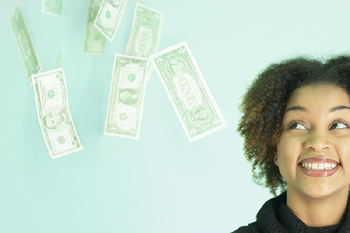 With nothing but layoffs and pay freezes on the news, the idea of asking for a raise seems borderline absurd. But that doesn't mean you're totally stuck. When a performance review comes along, remember that benefits and perks are also part of your compensation package and should not be overlooked.  You may be able to get extra days off or a better 401k plan – even if an out and out raise is out of the question!  And of course we are assuming you are a superstar employee who is working their tail off and who has made themselves indispensable to the company.  The kind of employee for whom the boss would pay you out of her own salary if she had to…
Time is Money
Ask for a more flexible schedule or even the option of working from a home one day per week. This will be particularly appealing to new parents or people with a long commute. If you absolutely need to be at the office every day but you'd like to spend more time with your kids, maybe you can ask to arrive late or leave early on certain days – of course with the promise that you will work from home to complete your assignments.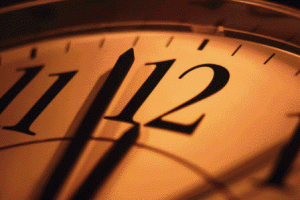 Another way to turn time into money is to request extra paid vacation time. It's one of the easiest perks any company can offer. You can specifically request to have certain special occasions off like birthdays and anniversaries, which may be even easier to negotiate. In any case you'll have to arrange for people to cover for you while you're away.
Bank on Bonuses
If you are looking to pad your salary with more cash but have been turned down for a wage increase, ask if your employer would be open to setting up a system of bonuses. Bonuses or commissions should be achievement based and correlate to your direct ability and position to close a deal, generate other revenue for the company, or discover ways to save the company significant money.  This is also a great incentive for you to become proactive, motivate yourself, and show your employer that you mean business.  A win/win for everyone!
Retirement Raise
Your 401k may be feeling a little on the low side at the moment. But, like they say, what goes up must come down — and it will most likely go up again. During this slump, help yourself by convincing your employer to help you—by increasing the amount of contributions they match in your 401k. Depending on your salary, having them match your contributions by 50% will add quite a bit extra towards your retirement fund, which will lead to thousands of dollars additional interest over the long-run.
If they're already matching your contributions,  but your 401k plan isn't where you want it to be, try to negotiate a plan with lower fees or more diverse investment options. This is not just a raise; it's an investment in your future.
|
Print
Pages: 1 2