Make a Fab & Fru Plan for Your Furry Friends
by Andrea Moya– November 9, 2009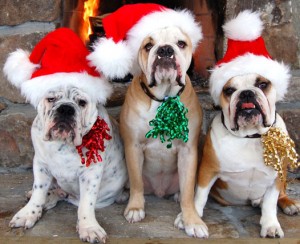 Own a pet? Planning on traveling this holiday season? If you're anything like us, then the answers are yes and yes.
While you're busy budgeting for gift buying and celebrating with friends and family (and yes, you should be budgeting for all this!) don't forget to set aside the extra funds you'll need to properly care for your pet!  Professional pet care and travelling with your pet are both unavoidably pricey.  Sorry.  And during the holidays it's much harder to find a trusted neighbor or friend to care for your cat or dog, leaving most of us forced to turn to the expensive alternatives. But don't panic! Whenever there is no purely frugal answer to a financial dilemma, the Fab & Fru thing to do is: PLAN FOR IT.  Budget now so you're not stuck with a hefty bill later!
Friends & Neighbors
If you're lucky enough to have a trusted friend or neighbor in town to watch your cat or dog, make sure to budget for a thank you gift! Caring for your friend's pet is a kind gesture, but let's face it – it's an inconvenience – no matter how cute little Fluffy is.  Make sure you show your appreciation with something that you know they'll enjoy.
Cat Sitters: $15-$35 per day
If you need to hire a professional kitty sitting service, now is the time to plan for the expense and book your time.
When hiring a sitter: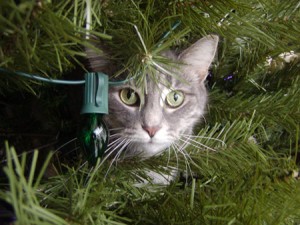 Get referrals from your friends first.
Ask your Vet
Check listings at the

National Association of Professional Petsitters

(NAPPS) or Pet Sitters International (PSI).
Interview the sitter, ask for references and have the sitter meet your pet before you hire them.
Specify any special services you require like if your pet needs medication or if you would rather they stayed overnight. These services will be extra.
Keep in mind you will also need to leave enough food, litter or waste bags, treats, toys, and anything else your pet needs.
Sitters also bring in your mail and take out trash if necessary, which is a nice plus. Most of the sitters I found ranged from $15 to $35 per visit.
Dog Sitters
If you live in a city and have a pooch, you most likely have hired a dog walker at some point in time.  Perhaps they are available to help sit over the holidays – if not…
|
Print
Pages: 1 2