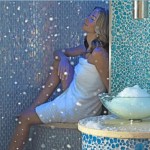 WIN 2 FREE PASSES TO QUA BATH & SPA- THE MOST FAMOUS SPA ON THE LAS VEGAS STRIP!
If you book a trip to Vegas before Tuesday November 12, 2009 (for anytime before December 31 2010), sign up for our mailing list and let us know your travel plans!  We're giving away 2 Roman Ritual Passes to Fab & Fru Readers ONLY!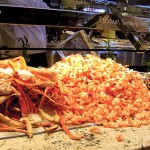 "LOCALS ONLY!" WIN 2 TICKETS TO THE
Sign Up for the Fab & Fru Mailing List and Enter to Win 2 FREE Studio B Buffet tickets at the M Resort.  Studio B offers over 200 dishes daily-beer and wine is included!  Just minutes from the strip, this buffet experience is unlike any other.  Studio B offers state-of-the-art food combined with a live-action cooking studio – delicious & entertaining!
|
Print