Puerto Rico's Favorite Holiday Drink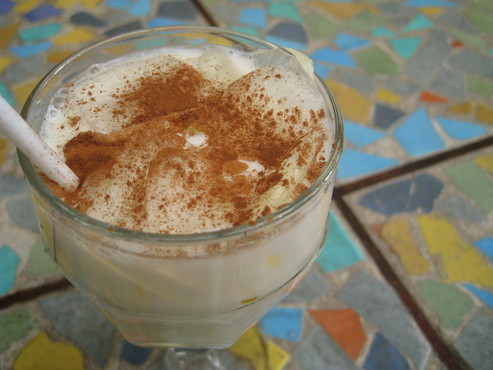 Andrea, our resident native Puerto Rican, swears that the traditional Puerto Rican holiday drink- Coquito- blows eggnog right out of the water! Its name literally means "little coconut" so it's no surprise that its base is made with coconut milk, evaporated milk, cinnamon, eggs, and rum. Everyone in PR makes it. Each family has their own special twist on this holiday classic, and although they all share in their delicious, tropical, rummy taste, Andrea promises her cousin Leila's Coquito recipe is the bomb!
In PR, it is common to give homemade Coquito as a gift or to bring to parties as an offering. For under $10 a bottle, I guarantee, that if you make a large batch, chill it, and fill up empty glass bottles with festive decorations (think paint, glue, & glitter), you'll have a gift your hostess won't soon forget!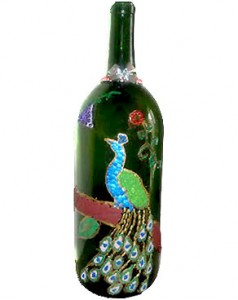 * Be Fab & Fru and repurpose your old wine bottle! Seal your bottles with a recycled cork or wine stopper.
Makes 4 bottles
Ingredients
- 4 5 oz. cans of evaporated milk
- 4 cups sugar
- 2 cups of Coconut Cream (Coco Lopez)
- 8 eggs
- 4 tsp vanilla extract
- 4-6 cups of Dark Rum (optional but recommended)- 1 liter of Barcardi costs approx $16-$17
- Approx. 2-3 tsp of cinnamon (to taste)
Preparation
Mix the milk, cinnamon, and sugar in a saucepan and put over medium heat until boiling. Take off heat and allow to cool. When milk mixture has cooled, beat in the eggs. Mix together Coco Lopez, vanilla, and rum and add to milk mixture. Strain through a sieve, bottle, and chill.
|
Print