Save 67 Lives With Just One Dollar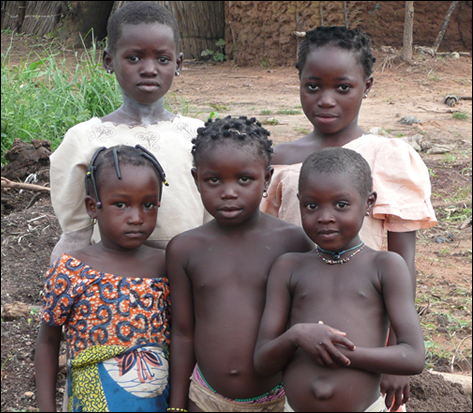 Think you're too broke to give to charity this year? Think again!  Fab & Fru has discovered that for as little as $1.00 you can help save the lives of 67 children. That is NOT a misprint. Read on for more info on how your spare change can save lives…
We've heard so many tales of people feeling like they're too strapped give to charity this year.  So we searched for charities where even a little – as little as a dollar – could go a long, long way.  And our research led us right back to one of our favorite charities, Planting Peace.  Specifically, to their monumentally successful de-worming program "Stomp The Worm".  Never heard of de-worming? You're not alone! But, sadly, this devastating problem affects millions of children worldwide…
I got involved with Planting Peace a year ago, but until then was not aware of the massive problem of intestinal worms in children around the world.  Planting Peace founder Aaron Jackson first started the project when he discovered that the distended bellies associated with malnourished children are actually caused by worms!
According to the website, "Worm infection causes anemia, poor physical growth, organ damage and poor cognitive development.  The average parasite eats up to 20% of a child's nutritional intake every day." Crazier still is that it costs ONLY 1.7 cents – that right – 1.7 cents – for a pill to de-worm a child and rid them of these parasites!  That's where YOU come in.

The low cost of only 1.7 cents to de-worm a child means your donation of just $1 will save 67 children, $5 will save 333 children, $10 667 children, and so on and so on.  No matter how broke you feel this year, this worthwhile charity can stretch even one buck to save the lives of many at risk children.  Now that is a fabulous charity!
The "Stomp the Worm" project was featured as CNNs 2007 "Medical Marvel" Project for it's life saving efforts.  As CNN anchor Anderson Cooper exclaimed, " Amazing – for the price of a package of cigarettes you can de-worm an entire village of children"  To put that into non-smoker terms, if you just forgo your $5.00 per weekday Starbucks habit for one week and instead donate that money to Planting Peace, you will have helped save the lives of 1,635 children with your $25 donation.
*If you are interested in learning more about giving to charity and finding a cause that is right for you, please visit Charity Navigator for more information and a list of credited organizations.
|
Print