Get Crafty in the Kitchen & Save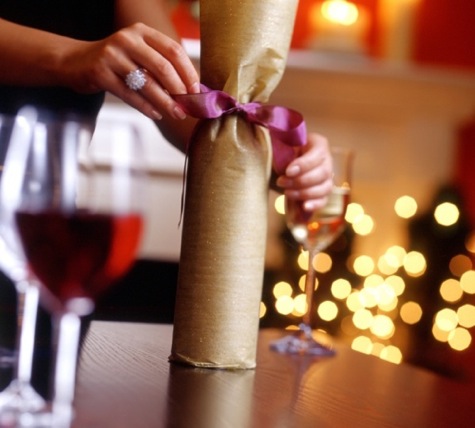 Are you looking for elegant, fun and cost conscious gift ideas for your neighbors, co-workers, and the hosts of the many holiday parties you'll be attending this season? Well, pull up your sleeves and GET CRAFTY in the kitchen by creating one of our easy standout & save Fab & Fru edible gifts!
Our top three homemade hostess picks for 2009, stretch outside the cookie box and aim for those with a fun yet more 'sophisticated palette'. All recipes make multiple gifts that cost less than $10 each from ingredients to presentation. Enjoy!
Coquito de Leila
Puerto Rico's Favorite Holiday Drink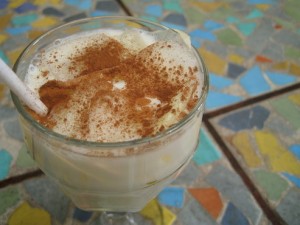 In Puerto Rico, our traditional holiday drink- Coquito- blows eggnog right out of the water! Its name literally means "little coconut" so it's no surprise that it's base is made with coconut milk, whole milk, cinnamon, eggs, and rum. Everyone in PR makes it, and although each family has their own special twist on this holiday classic, they all share in their delicious, tropical, rummy taste.
In PR, it is common to give homemade Coquito as a gift or to bring to parties as an offering. For under $10 a bottle, I guarantee, that if you make a large batch, chill it, and fill up empty glass bottles with festive decorations (think paint, glue, & glitter), you'll have a gift your hostess won't soon forget!
Granola a la Brandi
Cherry Almond Crunch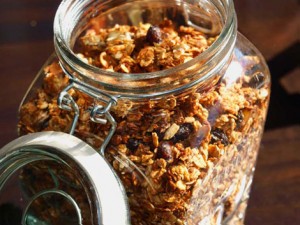 I love granola, but I'm always floored at how much it costs. So, I started thinking… How hard could it be to make my own healthy & delicious Fab & Fru cereal? The answer- NOT HARD AT ALL! By combining your favorite dried fruits, seeds and nuts with rolled oats, you can easily have homemade granola whenever you want for a fraction of the cost price and twice the flavor!
Plus in just one hour, and for about $6 a piece, you can make 6-8 pint size mason jars (about 2 cups) full of homemade holiday crunch! Tie a bow around each jar and you'll have the perfect hostess gift or holiday treat for your co-workers & neighbors!
Claire's Sundried Seasoned Oil
A Tastebud Delight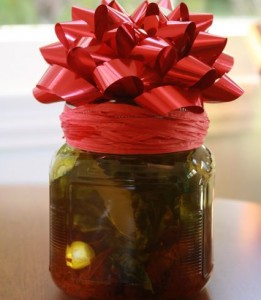 This impressive and delicious gift is the mastermind of our friend Claire and was a huge hit last holiday season. It needs to marinate for at least a few weeks – so prepare now and it will be ready in time for the holidays! In about 45 minutes, you can have six jars of gourmet bliss for a fraction of what it would cost to buy in the store! This easy personalized seasoned oil is perfect for dipping bread or putting over pasta!
|
Print