Resolve Not To Waste Money on Your New Year's Resolutions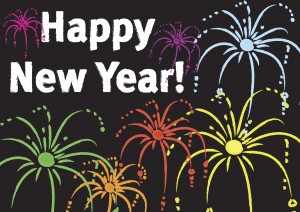 It's the new year, so of course we've all been busy making our "resolutions" lists. One trend we've noticed is just how much money people blow on their new year's resolutions – often with nothing to show for it.  Not surprisingly, we think your top resolution should be to go on a diet – a financial diet!  Here are some financially savvy ways to stick to all those new year's resolutions, and here's to a Fab & Fru new you!
The Just January Approach
For starters, think small.  So many resolutions made on Jan 1st are long forgotten by the time February rolls around.   Instead of feeling like a failure if you only keep your resolutions for a few weeks, we've decided to take a different, more empowering approach.  We call it : the "Just January" approach.  It's a lot to get your mind around tackling the entire year ahead of you – but one month seems manageable, doesn't it? If you can make just one small change over the next month – you're much more likely to succeed over the long term!   All of a sudden "just" sticking to your guns for the month of January makes you a winner, not a loser!  Once you have a month of change under your belt, chances are you'll feel so good about yourself you'll keep going of your own volition…
So, If Your Resolution Is To…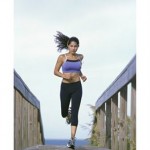 Lose Weight – This one is on almost everyone's list, right? Stop and think before you join a pricey gym in a new year's panic! We've all been guilty of this kind of impulse spending before, but you don't want to start out 2010 on a flat financial note.  Remind yourself that you don't have to have a personal trainer in order to stick to your resolution of losing weight.  Make sure you have thoroughly reviewed your budget before committing to any pricey initiation and monthly gym fees.  One Fab & Fru alternative we love is running – for an investment of under $100 you can lose weight without losing a lot of money!
Eat Healthier – Sure, we'd all like to eat healthier, including more organic food.  But organic can be so expensive! The good news is,  it doesn't have to be all or nothing.  Check out our guide to which foods are most important to buy organic. Turns out there is a "dirty dozen"-foods that tend to be more pesticide ridden than others.  So while we'd encourage you to keep buying organic apples and bell peppers, turns out regular old bananas and onions aren't as big offenders.  Print out our handy list and keep it with you to help save money while shopping!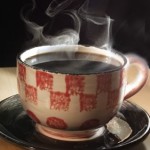 Stop Eating Out So Much –You know you shouldn't be blowing as much money as you do on ordering in – not to mention your twice a day latte habit!  But changing these habits is easier said than done.  Instead of going cold turkey, give yourself a (coffee) break!  For "Just January" try changing your habits in these areas as little as once a week.  One night when you want to order in sushi, make dinner instead.  And one morning make coffee at home rather than stopping for your $4 wake up call.  Put the money you would have spent aside and at the end of the month you will be surprised at how much money you saved just by making small changes – it may just be enough to inspire you to do it more and more!
Give to Charity – "Help others" is on almost every resolution list we've seen.  But in this economy many of us feel we have nothing left to give.  Not true!  Check out our recent article on one of our favorite charities – Planting Peace.  They can save the lives of children around the world for as little as 1.7 cents – if you literally have pennies to spare, you can make a huge impact for spare change!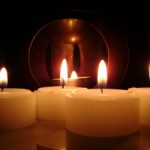 Relax and Enjoy Life More – We've all said it –this is the year we're going to stop and smell the roses and enjoy life more!  So what if you've been saying that for 20 years – it's never to late to start!  But for many of us, pricey yoga and meditation classes just aren't in the budget this year. Don't let this stress you out!  Hypnotherapist Jackie Hesson gave us simple (free!) ways to incorporate a morning meditation into your daily routine, including a "money mantra" to help get your day started and finances on track.
Step Up Your Beauty Regime – Every year this tops my list. Something tells me at age 37 I shouldn't have the same minimal routine I had in middle school. Ladies, I recently got the inside scoop from a Beverly Hills dermatologist on just how necessary all those expensive potions, creams and soaps are.  Her answer? They're not! She told me I could stick to my Cetaphil cleanser and Neutrogena eye cream. She explained to me that about 80% of what we attribute to aging in people's skin is actually sun damage, so the most important thing is to use an SPF of 30 or higher.  In her opinion, eye creams – not matter how pricey – do very little combat crows feet.  She said of course any hydration will make the lines appear less visible, but to prevent them in the first place it comes down to sun protection. And more good news:  no need to splurge on new eye cream with sunscreen in it – she said just pat some of your SPF around the eye area and you are good to go. Some very Fab & Fru advice from a very 90210 doctor!
Be More Ecofriendly – Hopefully we all want to resolve to be kinder to the environment this year.  A few months back our friend Zem Joaquin of ecofabulous.com  gave us some great tips on how to be more eco-friendly – and wallet friendly at the same time!  From simply using inexpensive and earth friendly vinegar and baking soda to clean your house, to investing in a reusable water bottle or even donning vintage clothes – her simple tips will help you save money –and the environment!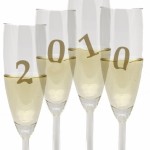 Getting Real
Isn't it a relief that you can tackle big resolutions with small changes?  Good. Now that we've calmed you down – here's the tough part:  before any of this starts, you need to take a look in your financial mirror, and yes, we won't lie: this can be painful…
Go through your yearly credit card run down (ouch!)  and see where you could be saving – ie – where did all of your money go last year??  If you're like most of us, prepare to be shocked. Tally up all of your accounts and debts: do a budget.  You need to be organized first before you can decide if your 2010 budget can afford private pilates classes, or perhaps just a new pair of Nikes!  We know it can be scary to take an honest look at your finances, but it is the only way to have a platform from which to make all other decisions.  After this daunting first step, you can look forward to "Just January" full of relatively painless small changes. Aaah. So open up a great $10 bottle of wine, turn up the music, and pull out the paperwork.  No matter how bad of a financial pickle you're in, Fab & Fru has solutions to start your new year off on firm financial footing!
|
Print