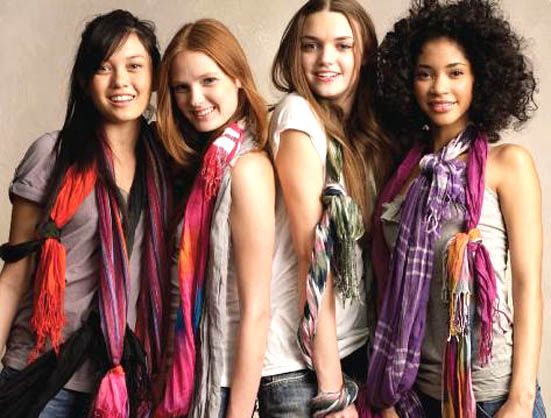 Not Just For Warmth but for Fashion
Have you ever woken up with an irrational and passionate need to change up your look for the season? Maybe a color you rarely wear becomes an obsession or a cut of jeans you never thought you'd ever be caught dead in suddenly becomes your must have everyday look.  Well, after an entire lifetime of admiring women who accessorize with scarves, but never thinking twice of experimenting with them in my own wardrobe, I literally woke up a few weeks ago with a visionary mission to become a scarf person.
Although I admire the look of big jewels on others, I am not personally drawn to the glitz and glam of all the chunky jewelry that is so popular this winter.  As an alternative to the multiple chain look, why not add a scarf or two your accessory collection.  Depending on how you wear it, the same scarf can transform a simple outfit into a more sophisticated, funky, dramatic, elegant or whimsical eye catching statement!
As for price- scarves can be surprisingly expensive. But you don't have to buy a raw silk Marc Jacob's to get the look you want.  In my own search for my perfect new accessory, I've come across some unexpected affordable beauties! Anthropologie, Target, H&M and Urban Outfitters all have a variety of non-wintery stylish scarves from $30 down to under $10 bucks!  And if you know how to sew a simple hem- you are golden!  Any lightweight fabric can easily be turned into a flowing- you guessed it- scarf!
Create multiple Fab & Fru looks by draping your scarf around your neck or shoulders.  Try using it as a headscarf or headband in your hair. And don't forget to accentuate your waist!  A scarf can make a great belt, sash, or sarong/skirt over leggings. So get inspired, experiment and turn an ordinary outfit into a showstopper!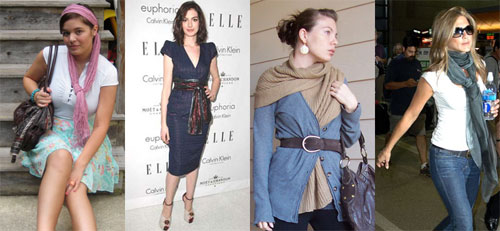 |
Print