Save Some Green in the Emerald City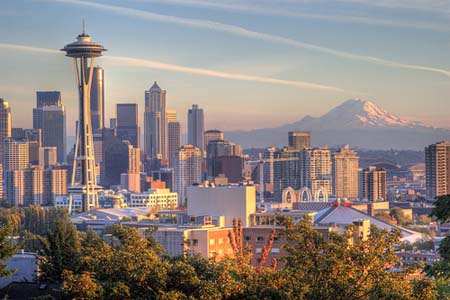 When I think of Seattle, I think of the music that defined our generation, strong coffee and the lush forests that surround this stunning city on the Sound.  There is nowhere more fabulously understated than Seattle, where fine dining and exquisite taste are appreciated without pretension.  We've had a fantastic time discovering the Fab & Fru side of Seattle!
In addition to our Fab & Fru Seattle finds and deals, we have FIVE Fabulous Freebies to giveaway to you Seattleites! Just Sign Up Now for our mailing list and you'll automatically be entered for a chance to win!
Hotel Max: One night stay inclusive of parking, plus Hotel Max shopping tote and art book!
Ace Hotel – One Night in a Deluxe Room! (based on availability)
Banya 5 Urban Spa – Quick Fix For Two! Includes: 20 min salt scrub, plus either 30 minute massage or 30 minute facial – a $250 value!
The Big Picture Show – Drinks, Bucket of their Famous Cheddar Popcorn, and a Movie for Two!
Osteria La Spiga – Dinner for Two at this exclusive Italian Eatery!
———————————————————————————————————
CHECK OUT ALL OUR FAB & FRU SEATTLE FINDS & DEALS!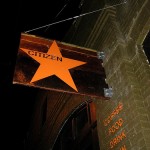 706 Taylor Avenue North
Seattle, WA 98109-4221
(206) 284-1015
A Seattle favorite, Citizen's Coffee features locally roasted Lighthouse Coffee, Remedy Teas, and Morning Glory Chai – and in addition to coffee and tea they have a variety of beer, wine and food.
Deal: January 1, 2010, Citizen is launching a VIP Card. Receive a 20% discount for January & February by just signing up for free online!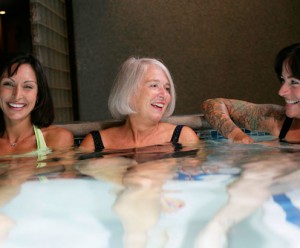 217 9th Ave N
Seattle, WA 98109
(206) 262-1234
Offering a unique blend of old world wellness rituals in a contemporary environment, Banya 5 offers every spa experience from massage and facials to their signature serene, detoxifying and invigorating baths and pools.
Deal: Arrive before 2pm Wednesday-Friday and pay ½ price to enter and enjoy the baths!  Or FREE entry with a qualifying service!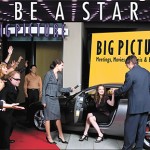 2505 1st Avenue
Seattle, WA 98121-1302
(206) 256-0566
The Big Picture is Seattle's movie theater and event space with a fun Fab & Fru twist. On evenings that they're not booked for meetings and events, they show first run movies to the public. Enjoy cocktails in the lounge before the show, and at show time settle into the first-ever TempurPedic theatre seats and enjoy the ultimate indulgence of a cocktail delivered to your seat. Top it off with a bucket of  award – winning heavenly white cheddar Champagne popcorn!
Deal: Mondays & Tuesdays movie tix are reduced to $7. Which means you can have a Fab & Fru night of watching a great movie, sipping a cocktail, and munching on cheddar popcorn for $20 bucks!

|
Print
Pages: 1 2