by Stephanie Berenbaum – January 12, 2010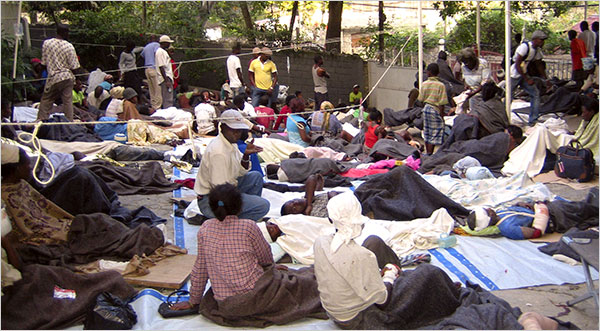 No doubt you've seen pictures of the devastation caused by yesterday's earthquake in Haiti, and you might be wondering how you can best help. As many of you know, one of our favorite charities, Planting Peace, has a strong presence in Haiti.  Planting Peace does an amazing job of stretching every donation they get – no matter how small – to make it count. So even if you feel you only have a little to give, rest assured it will make A LOT of difference in the lives of those suffering in Haiti.
Planting Peace founder Aaron Jackson will personally be making relief missions to Haiti, and they will be providing  food, water, meds and shelter for those in need.  Any donation, no matter how small, will make a difference and help save lives. 
Please consider making a donation to help Haitian earthquake surviviors at www.plantingpeace.org – you can donate online or by mail. Visit their Facebook page to find out the most up-to-date information regarding their relief efforts.
For people who would like to direct their donation to providing much-needed health care, Partners in Health is also an amazing organization.

For other worthwhile charities you can support to help the Haitian relief efforts, please check out Charity Navigator.

And, for a quick way to donate, even while sitting on the subway:
Text the word HAITI to 90999 and a $10 donation will go to American Red Cross, it'll be on your next cell bill.
NO MATTER HOW FRUGAL YOUR BUDGET, WE CAN ALL MAKE A DIFFERENCE!
|
Print