Even A Little Money Can Go A Long Way
by Stephanie Berenbaum –  January 19, 2010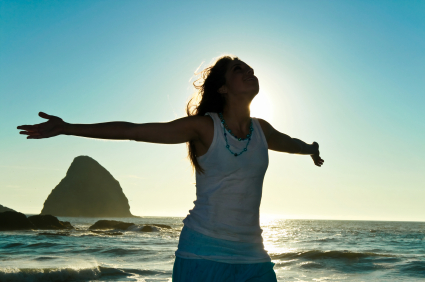 Think a financial planner is only for someone who has a ton of money to invest and manage? Think again! It's a common misperception that "financial planning" is only for the rich, but, really – how do you think the rich get so rich anyway?!  Definitely not by sitting back and letting their financial lives pass them by.   So, no matter how much (or, ok, how little) you make, it might make sense for you to consult a financial professional to help chart your financial future.
A Different Kind of Financial Planner
Fab & Fru recently had the pleasure of speaking with financial planner Mark Zaifman, founder of Spiritus Financial Management. He started Spiritus in 2003, fueled by his holistic approach and passion to bring financial planning services not just to the wealthy, but to all of us!
Like the core of the Fab & Fru message,  Mark believes that, "financial planning is a life-long process that assists you in taking control of your financial future".  Like most personal financial planners or advisers, Mark evaluates his clients investing, saving and retirement goals and then often helps to manage their investment portfolio.  What sets him apart is that Mark is NOT just interested in high net worth individuals and the big returns their investments bring.  He believes in helping to create a financially healthy and secure environment for everyone!  So, YES – there are legit professionals out there who want to work with you and build relationships – no mater how small your net worth.
Focus On Short Term Goals
It's easy to get overwhelmed by the very thought of  your long term financial picture, particularly if you feel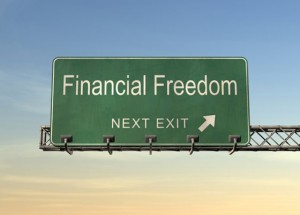 you've fallen a wee bit behind where you should be! Instead, Mark suggests first thinking about financial planning from the perspective of a short term goal, like going on vacation.  He asks, "Would you go on vacation without doing some basic planning?" And points out that, "at the very least, you would know where you want to go and how you are going to get there!"  So shouldn't you give the same attention to your life's financial voyage as you would to a spring break trip?
The Mind, Body & Spirit of Financial Planning
Aside from the nuts and bolts of number crunching and what-if scenarios, there is also a spiritual side to planning your finances.  Mark refers to this as the "art" of financial planning.  He explains that the art is focused on, "mind, body and spirit…a process of goal setting that puts you in control of your life."   Basically, what are the dreams and aspirations behind the numbers adding up (or dwindling down) in the bank?
|
Print
Pages: 1 2