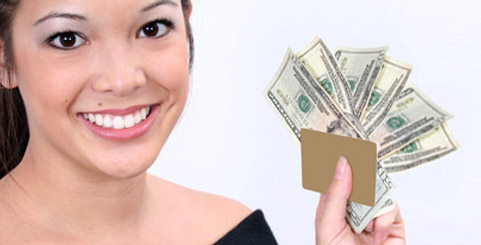 Has anyone ever called you cheap?  Do you know anyone who is penny-wise but pound foolish? What does it actually mean to be frugal?  From a potential social faux pas to a major  financial decision- LET'S TALK ABOUT IT!  While frugality may be in vogue, being cheap is never in style.  Each week, we'll post a scenario and let the forum decide- is the story frugal.. or just cheap? What do you think?!
THIS WEEK: Put Your Money Where Your Mouth Is….

How Far Would You Go to Save on Dental Care?
I grind my teeth at night…  It's a terrible problem that I've had on and off throughout stressful times in my life, but I've always scoffed at dentists who've tried to charge as much as $1500 for a mouth guard.  It seems like just another way for them to make a TON of money.  At this point, it's gotten so bad, that I have to deal with the  fact that I'm really damaging my teeth, but I just can't bring myself to pay $600 for a small piece of plastic.  So, when a close friend suggested her neighbor, a dental technician,  who could make me a mouthguard for $100 I jumped at the chance.  It seemed like a great deal, but when I stopped at his house to do the molds I was shocked to discover we were doing this in his garage… his DIRTY garage, filled with dental contraptions that looked like something from medieval times.   The space clearly hasn't been cleaned since 1962, the yard is in shambles  and the house a total mess, but I did it anyway.  So,  am I cheap or frugal?  It's been 2-days and I'm still trying to decide…
|
Print