Fab & Fru Tips From 'Your Gadget Guru'
by Stephanie Berenbaum- February 17, 2010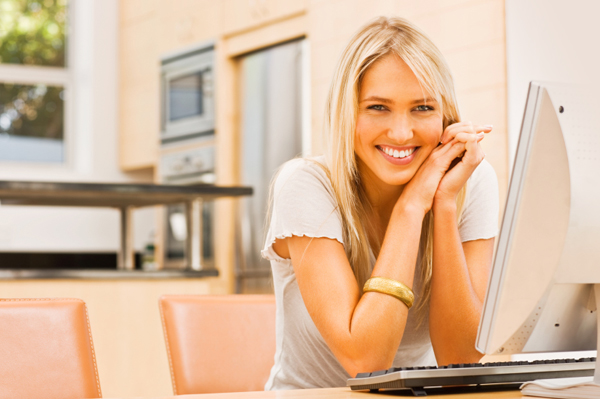 When I set up my home office in L.A., I called Gregg Steiner – aka "Your Gadget Guru" to help sort out all the new electronics I wasn't quite sure what to do with.   Little did I know that tech-savvy Gregg was also full of money saving tips that helped me cut the costs of my home office overhead!  Best of all, he explained things to me in a way I could understand and didn't make fun of me for still not knowing how to program a cell phone.  Now that's refreshing, not to mention Fab & Fru!
iPhone for Less
Listen up, all you iPhone users out there!  Gregg told me that a couple weeks ago AT&T lowered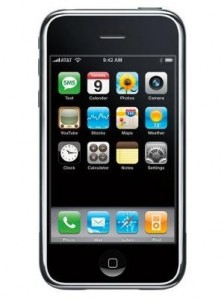 the rate of their unlimited minutes/data plans for the iPhone from $130 per month to $100 per month.  Not surprisingly, they aren't exactly begging people to call to renegotiate their contracts!  Our insider tip is to pick up your iPhone and call AT&T NOW.  Tell them that you want to renegotiate your rate down to their new $100/ month rate – a savings of $360 per year!
Face the Fax
As we all know, little things can really add up!  Gregg brought up something I truthfully never think about – my fax line.  It may be a dying technology trend, but I still use it from time to time.  At around $25 a month for a designated  fax line with the phone company, the cost of having an extra line (that I don't use often) adds up to over $300 per year.  Gregg says a little money saving invention called the Magic Jack will change all that!   I admit, I have seen commercials for it but never looked twice.  According to our I.T. expert, this little device plugs right into your computer and gives you an extra phone line with all the bells and whistles.  It takes just 10 minutes to set up costs only $40 which includes your first year of service – and it's just $20 per year after that! So you can easily save yourself more than $250 a year just like, well, magic!
Ink Costs Stink
We all know how pricey printer ink cartridges are ( I always get sticker shock when I buy new ones).  Gregg has a tip for those of us who are addicted to printing out color photos at home.  In most cases, he says, online services will print photos for you for less than the cost of the printer ink and photo paper you will buy for at home use!  Plus, he points out, most at-home photo printers tend to break – a lot! There is a reason they give printers away free with computer purchases …. It's the ink purchases they are minting money on.
And another thing……
For those of you (like myself) that do a ton of solely black and white printing … Gregg recommends laser printers above ink jets!  It was news to me that laser printer ink cartridges last TEN times longer than ink jet cartridges.  So for all you writers & document mongers out there who print black and white in mass quantity, he suggests switching to laser and watching the savings add up!
|
Print
Pages: 1 2