Budgeting For Birth Control
by Stephanie Berenbaum– February 5, 2010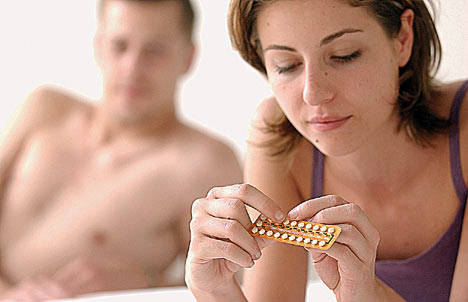 With Valentine's Day approaching, it brings to mind amorous nights, passionate encounters, or, ok, even a little quickie before work…  But for many of us, that also leads us to think of something less sexy…birth control.  It's no surprise that lingerie ads don't show women fumbling in the dark with a tube of spermicidal jelly, or men tripping over piles of laundry while searching for a condom stash.  But that's the reality, isn't it?
It got us thinking:  what are the costs of romance for women?  We've all heard about ugly break-ups which end with a woman sending her ex a bill for half of what she has spent on birth control over the course of their relationship!  Sure, at first that may sound like a whole lot of crazy.  But I did wonder — do women usually foot the cost of birth control, and if so, why?
In every new relationship, both men and women need to be concerned with practicing safe sex and preventing any unwanted pregnancies.   However, with the exception of condoms, the responsibility and financial burden of other forms of birth control often falls on the woman. So how much does it cost? In committed relationships, do most couples share the cost of birth control? When should the guy pitch in? Of course the freedom that birth control gives couples to have more worry-free romance is fabulous, but it is not always frugal.  It may not sound sexy, but budgeting for birth control should not be overlooked!
Insurance
For reasons that still ignite great debate in this country, not all health insurance companies cover contraception under their plans.  And with so many of us out of work, uninsured, or underinsured, the costs of birth control are on many women's minds more than ever.  According to a study by the Guttmacher Institute, women of reproductive age are actually disproportionately uninsured, and "the recession has put many women in an untenable situation.  They want to avoid unintended pregnancies more than ever, but are having trouble affording the contraceptive services they need to do so."
Planned Parenthood
It made me wonder about the role of Planned Parenthood and other family planning clinics, particularly in a bad economy.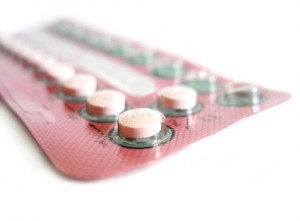 With so many in need of birth control but unable to afford it, these clinics are seeing an uptick in visitors, and are having to cope with this surge in clients despite budgetary cuts.
To be honest, I knew Planned Parenthood was a tremendous resource for women without proper health insurance, but I wasn't  exactly sure how the service worked.  Could you just walk in and receive any services you want for free, no questions asked? The answer is no, but they are committed to providing affordable health care to all women.  The amount they charge for services actually is different from affiliate to affiliate – it depends on what sort of state funding the clinic is receiving, in addition to other factors such as a patient income or family size.  In general, Planned Parenthood clinics offer sliding scale services based on a number of factors, visit Planned Parenthood to see what's is available in your area.
|
Print
Pages: 1 2