How Mixing Food, Finances & Honesty Can Result in Savings
by Stephanie Berenbaum– January 25, 2010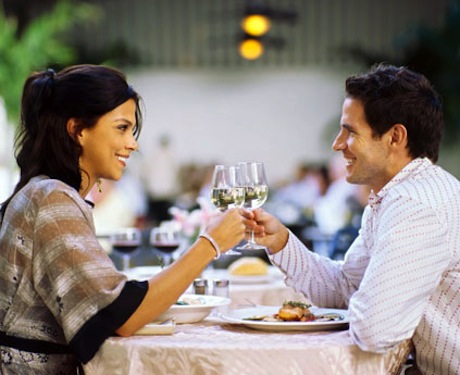 Last weekend, my husband and I went on a "money date". I know it sounds less than romantic, but we wanted to go through our budget for the year.  Nothing like talking yearly cash flow to really get you in the mood! Things were off to a good start when David told me he was taking me to my favorite restaurant!  The bad news? It's pretty hard to get a Saturday night reservation at the last minute.  So yes, we were going at 5pm…   I luckily remembered we also had a gift certificate to the restaurant which under most circumstances would make our night totally Fab & Fru.   However, coupled with our plans for an early bird special,  the normally sweet deal was feeling more like the foreshadowing of our future golden years down in Boca.  The planned discussion of credit card bills wasn't making me feel any more like a rock star either.
Come Prepared… Armed with notebooks, pens, paper, credit card statements and highlighters, we sat down and quickly ordered wine.  We made small talk about the kids, upcoming work travel and what looked good on the menu.  Being Fab & Fru, and being the one who handles the monthly bills, I was feeling confident that we had been pretty close to on budget in 2009.   So we dove into it: how much did we actually spend last year?
Fixed & Not So Fixed Expenses We started out slow, on the (sort of) neutral territory of blameless fixed expenses.  How much is our mortgage, property taxes, and childcare.  All remained status quo even when we compared our splurges of Sigerson Morrison shoes and a professional grade digital camera… After all, you know what we always say: half of being Fabulous & Frugal is just being Fabulous!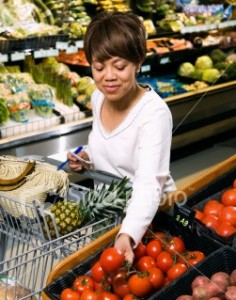 Forgotten Grocery Bills Then came food.  A girl's gotta eat, right?  As the family grocery shopper and chef, I figured I wouldn't even need to glance at my bills to tally up what I spent on groceries each month.  Not so easy!  I knew that when I placed big orders at the grocery it could easily be a couple hundred dollars.  But when I finally broke down and looked at my statement there were a bunch of $30 and $50 grocery charges in there that I had no recollection of — but they certainly added up!
The Trappings of Discount Stores And then of course there was the Target near my son's school.  So easy to just swing by after drop off and pick up cheap paper towels in bulk.  I was just being efficient, wasn't I? But the multiple monthly Target visits on my statement told a different story. Clearly, I was either buying A LOT of paper towels, or other stuff was sneaking it's way into my basket!
|
Print
Pages: 1 2