Changing Lives Around the World Through Fashion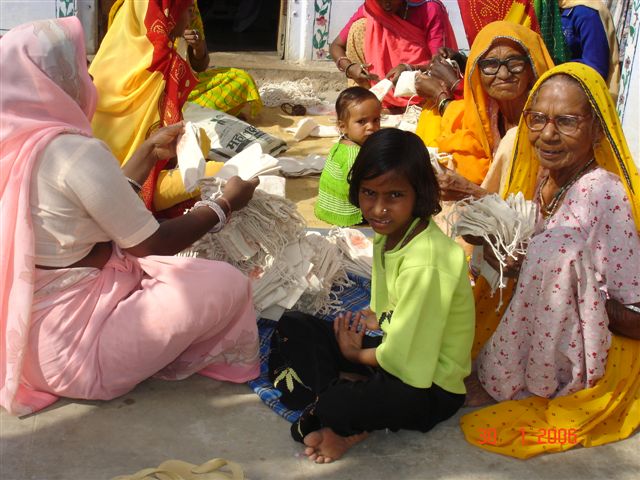 Shop at Target and help save the world? Now that sounds Fabulous & Frugal!  With the debut of Global Girlfriend products at Target.com, you can help women worldwide while giving an affordable boost to your own wardrobe!
I was trolling through Target.com after perusing the new Jean-Paul Gaultier for Target collection (how do you say "disappointing" in French?) when something unique caught my eye.  It was a glistening, sequined pouch (Sinless Sequin Pouch $14.99) that would end up inspiring me in more ways than one .….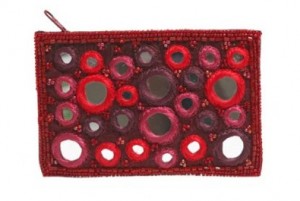 This fab bag – as well as lots of other gorgeous accessories – were all from a line called Global Girlfriend.  All of their items are handmade and benefit women's organizations around the world.  Many disadvantaged women "desperately try to make a living selling their goods, but find they have no access to market opportunities."  But now, Global Girlfriend brings their stunning work directly to you!
In addition to the accessories featured on Target.com, their site globalgirlfriend.com has a much larger selection, including apparel. Their website is also a great place to learn more about women worldwide, including those your purchases will be benefiting.  For instance, did you know that women are the poorest of the world's poor – with nearly 900 million women living on less than a dollar a day? Your purchase of a Global Girlfriend product will help women around the world to help themselves economically, which of course positively affects their lives in so many far-reaching ways.
So the next time you are on Target.com, just think – in addition to the mindless reordering of household basics, you can help a global girlfriend out.  Here are some of our top picks from the online Target collection:
|
Print