Top 10 Fab, Fru & Green Ideas From Eco-Expert Sophie Uliano
Forward by Stephanie Berenbaum- March 2, 2010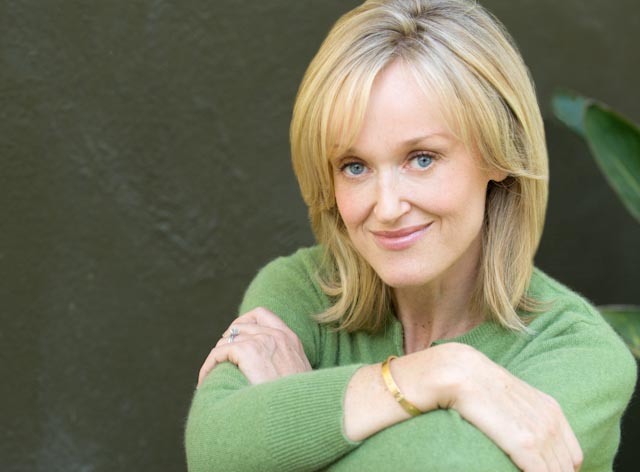 We  just loves Sophie Uliano! Sophie is the New York Times Best Selling author of "Gorgeously Green", as well as the founder of a website by the same name. Thankfully, Sophie has assured us that going green can also mean more green in your wallet – how Fab & Fru is that!
Uliano is a passionate environmentalist who has developed an earth-friendly lifestyle that appeals to women who don't want to compromise their glamour and style – sounds good to us! She is a fantastic resource for simple tips on how to live a more eco-friendly – and wallet friendly – lifestyle! So read on for top tips from our gorgeously green friend!
It always heartens me that so many of the hundreds of green daily actions that I can take actually save me money!
Install a low-flow AERATOR in all your faucets. An aerator cost the same as a pack of gum, it's easy to install, and it helps cut back on water waste so you save $$$$ as well as a precious resource.
Brew your own organic, fair-trade coffee or tea at home and put it in a large reusable mug for the day. This might keep you out of the very expensive coffee shop and will save a few trees worth of paper cups.
Pack your lunch in reusable containers to take to work. This is a huge money & calorie saver, as a daily visits to the deli add up. Just think of all that packaging you'll keep out of the landfill too!
It's almost Spring, so why not start a herb or small vegetable container? If you live in an apartment with a balcony/patio or small outside space, you can grow a ton of herbs, which are expensive at the store. If you have a yard, no excuse – tomatoes, corn, egg plant – whatever you love to eat.
If your car needs washing, forgo the toxic chemicals they use at the car wash and do it yourself. You can make a great car wash from a couple of squirts of liquid Castille soap in a bucket of hot water, or to save water, try The Lucky Earth waterless wash.
Commit to cycling a lot this year. If you don't have a bicycle, check out Craig's List or Freecycle and challenge yourself to substitute a bicycle ride for one of your short car trips a day.
Instead of going to the nail salon, which is choc full of toxic chemicals, buy a bottle of pale pink non-toxic polish (I love www.nomiss.com) and learn to perfect an at-home mani/pedi (mistakes show up less with pale colors.)
Commit to cooking at home from scratch every evening for 2 weeks. This is one of the biggest money-savers of the bunch and is the greenest way to live. For great budget-friendly recipes, check out The Gorgeously Green Diet!
Hankering after a new Spring wardrobe? Call round a few of your girlfriends and organize a clothes-swap party. Chances are you'll be sick of something that someone else would love to wear this year, and vice versa.
When you find yourself procrastinating some awful work by attempting some retail therapy online, ask yourself if you really, really need it? If you don't, go very quickly (to take you mind off it), to www.nrdc.com and click on "Actions". Spend the time that you might otherwise wasted shopping, signing a valuable petition. The good feeling from knowing you are helping to make a difference lasts much longer than a pair of this season's shoes.
Many thanks to Sophie for her eco-friendly advice!  For more great tips, be sure to check out her website gorgeouslygreen.com!
|
Print