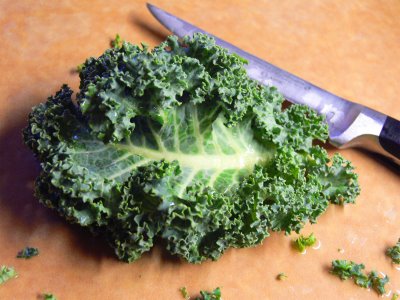 Add a Healthy Veggie Twist to Your St. Patrick's Day!
Neither Brandi nor I are Irish, but we do love to celebrate St. Patrick's Day, and with it, all things Green!  Though I have fond childhood memories of slurping down many a Shamrock Shake, and of my own (Jewish) mother making an excellent corned beef and cabbage every March 17, I thought I might turn my attention to some healthier green fare this St. Patrick's Day.  Coincidentally, Brandi and I both share of love of that green goddess of leafy greens – yes – KALE.  Though it tends to get overlooked in the supermarket, we think St. Patrick's Day is the perfect excuse to revisit this glorious green, so healthy and easy to prepare you don't need much luck at all to make a mouthwatering dish!
So, here's to a happy, healthy St. Patrick's Day – why not try one of our three favorite kale recipes this week (can you believe we had so many fave kale recipes we had trouble boiling it down to a top three?  Maybe we do need to get some new hobbies)?
Baked Kale Chips (Send your store bought potato chips into retirement!)
Raw Kale Salad (Ok, it doesn't have the lure of  chocolate cake, but it is absoltuely delicious, we promise!)
Kale and Quinoa Power Trio (A trifecta of vegetarian goodness!)
|
Print