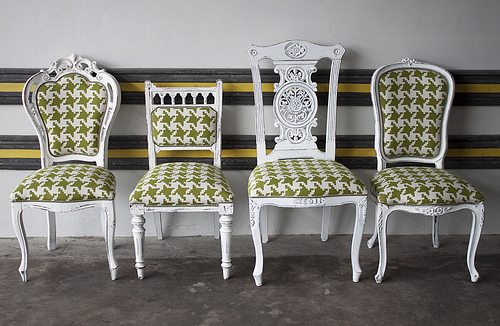 Top 10 Tips From Decorator Andrea Putman

We just love our Fab & Fru friend, interior decorator Andrea Putman.  She has the ability to transform rooms on even the smallest of budgets!  (Her background as a psychotherapist also gives her an edge at pinpointing her clients needs!) Here are Andrea's top 10 tips for sprucing up your home for Spring!
1.  Lose the Window Treatments
Go naked in your living room – dare to get rid of the drapes in all together!  Steph did this in her previous home in Santa Monica and loved the dramatic, modern effect it gave her living room (for free).  But remember, this means you have to keep your windows clean. Let the light flood in, it's spring!
2.  Paint a "New" Floor
Don't have the budget for new flooring? A fresh option (yes it is time consuming- but so worth it) is to paint your floorboards. A new look is as simple as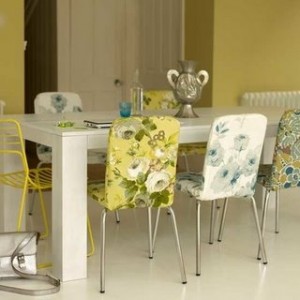 a coat of paint and can seriously rejuvenate the entire space.  One of our friends painted her tired (ok – crappy) wood floors white and her room came to life again!
3.  Create an Accent Wall
Believe it or not- turquoise and hot pink are spring's new colors!  However, if you are less daring, painting just one accent wall a slate gray or taupe can add a contemporary touch that lasts.
4.  Bring Some Bling to Your Back Splash
Kitchen upgrades are so darn expensive, but a D.I.Y. back splash can be achieved for just a few bucks- if you're clever! Add a little sheen behind your sink or stove by spraying your dull Formica back splash with gold or silver metallic spray paint.   Just make sure to properly cover the counter and use masking tape around the edges so the paint does not cover your entire kitchen! It won't last forever, but it's a change that will last until you save up for that brand new tile back splash.
5.  Kitchen cabinets
New cupboards are extremely costly, but paint can trick the eye. Use a neutral color paint and then add colorful accents you find from the thrift store. A vintage cookie jar may be the inspiration you needed for a color path. Just grab same brightly colored inexpensive kitchen accessories like towels and spatulas and ta-da, whole new look!
|
Print
Pages: 1 2