How To Save On Your Next Adventure
by Brandi Savitt- March 5, 2010

Do you dream of exploring the rainforests of Costa Rica, or seeing the Great Migration of wildebeests across the Serengeti?  Maybe you'd prefer the beaches of Thailand or sipping wine under the Tuscan sun? If you could go anywhere in the world, where would you go?
I have always loved to travel. When I began to explore the world in college, traveling on less than a dime was my only option, and the no-frills only seemed to add to the excitement and sense of adventure of each trip. However, after spending a bathless month wilderness training in the Cascade Mountains, sleeping in the pouring rain on the livestock deck of an over night ferry from Greece to Turkey, and getting kidnapped for hours and locked in a carpet store in Morocco,  I no longer have the time or the gumption to travel 'no budget' renegade style.
But, if you're like me, daydreaming about how to find the time and money to go on your next adventure without cutting the wrong corners and sacrificing EVERY luxury, read on for tips from travel expert Gregor Gomory of Global Basecamps on how to TRAVEL SMARTER and save so you can enjoy a Fab & Fru trip of a lifetime!
Timing Is Everything
When most people plan a big trip, they first decide where they want to go and then they figure out when they can take vacation.  Gregor says to avoid outrageously expensive airfare and overpriced accommodations, do the opposite!  First figure out when you can go, and then research the most affordable places to travel to that time of year.
Remember, places like Australia, much of South America and parts of Africa are in the southern hemisphere so our summer is their winter. Of course you don't want to travel somewhere during monsoon season just to get a cheap flight, but you'll be surprised that when you really DO YOUR HOMEWORK and get the right advice, you'll discover the hidden gems.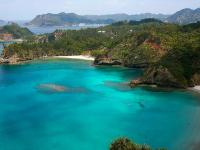 For example: Summer is the MOST expensive time to go Europe or Southeast Asia.  However, Gregor's favorite (and the most affordable) time to travel to Costa Rica is in June – their 'green' or rainy season.  He says that the truth is that it does rain everyday, but typically only in the morning and then the rest of the day is absolutely beautiful and the country is not crowded with tourists!
Check For Big Events
It's not just about avoiding the high season and holidays when it comes to saving on airfare and hotels, you must also be aware of any special events. For example, June is typically the perfect time to get great airfares to South Africa, but this year, South Africa is hosting the World Cup which has made ticket prices and hotel rates soar!
|
Print
Pages: 1 2