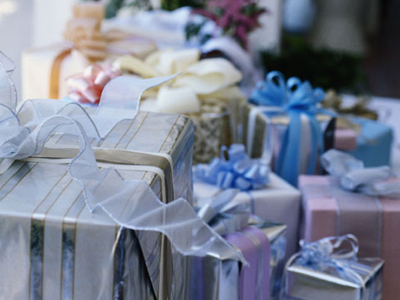 Last week, Susan and her husband received a wedding invitation from one of his work colleagues. Included in the envelope was a small slip of paper that read:  "We are not registered at any stores, we are only asking for cash if you'd like to get us something". Seriously? When she told me about it, I instantly exclaimed, "that's outrageous"!  At a loss herself, Susan now feels confused about what to do and how much to give the couple…
What is the etiquette of wedding gift giving (and asking)? And why is it so confusing? After all, it is perfectly acceptable to register at a store for exactly what you want, so if cash is what you want, perhaps it's more frugal and less wasteful for everyone involved just to ask for it?
So here's my question(s). …  whether it's wittily described as "House Fund Donation" or a thinly veiled request such "No Boxed Gifts", is it okay to ask for MONEY at your wedding?  In modern society, does it make you cheap or frugal to ask for what you want?
|
Print